Firestone Walker Is Up To Something Funky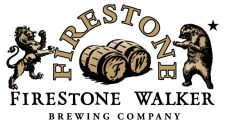 Earlier today, we reported on a credible tip that Firestone Walker Brewing is turning their Buellton Taproom into a second brewery.  Firestone Walker requested we stop the spread of info that isn't accurate.  We are real journalists with real integrity, and don't just take news down at the snap of the finger. We do however take down info that turns out not to be true. If I reported that Kobe Bryant was joining the Professional Bull Riders Association, and it wasn't true, I'd retract that as well.
So from what we gather from Firestone Walker, they are beginning a project involving oak barrels at The Buellton Tap Room.  David Walker tweeted this earlier today, from Buellton "Beginnings of the funk zone at the Barrelworks" with a picture of stacked up barrels. Here's the link to the tweet. Please stay tuned still, we know there is more news to come on this.
Here is the original article that was requested to be taken down by Firestone Walker due to "inaccuracies." It will be fun to find out how much of what we've heard comes to light. Cheers!
With the likes of Sierra Nevada Brewing, New Belgium Brewing and Green Flash all planning to expand their brewing footprint in second locations, we've been circling around some of the other bigger named craft breweries for similar news.  We've learned from one of our loyal readers who resides in Buellton, CA that Firestone Walker Brewing is in the midst of building a second brewery here in California.

Firestone Walker, as you may know has a tap room/restaurant in Buellton, CA, a bit north of Santa Barbara, CA.  For years locals and tourists have been treated to the freshest Firestone Walker offerings at the taproom.  Our source has communicated that the taproom is being converted into Firestone Walker's Specialty and Sour Brewery.  Matt Brynildson, Firestone Walker's Brewmaster conveyed that he wants all the wild yeast and bugs as far away from his award winning Union Barrel System as possible.  We reached out to Firestone Walker to confirm this information, and we're answered with "we don't have details yet."  Ladies and gentlemen, that was not a "no."

If this is in fact 100% true, or even partially true, this is excellent news for Firestone Walker, as well as fans of FSW.  Firestone Walker has ramped up their product line drastically over the past few years, and if you've been watching closely, they now have a few different sour pilots going on (Agrestic, Reginald Brett, SLOambic and an unnamed Soured/Fruited Wheat Ale.)  We've been told in regards to the sour program that they have not brewed enough to make this available for anything larger than a one off treat, so hopefully this will change that.  Please stay tuned here at The Full Pint as this story unfolds.