Finland Joins the Rogue Nation
In an attempt to gain more support for its application for admission to the United Nations, and at the behest of its members to extend its reach across the globe, Rogue Nation has introduced its Revolutionary products in Finland. Finland joins Italy, Sweden, Guam, Canada, Japan, England, Ireland, the Philippines and China as Rogue Nations.
The first Rogue brews to set sail will be American Amber, Dead Guy Ale, Brutal Bitter and Dry Hopped St. Rogue Red. These select Rogue brews have accumulated over 90 awards for quality and excellence.
American Amber is tawney amber in color with a coffee aroma and a tight head. It has a delicate roasted malt accent and generous use of hops. American Amber is created using 9 ingredients.
Dead Guy Ale is a German-style Maibock that uses 8 ingredients including Rogue's proprietary Pacman ale yeast. It is deep honey in color with a malty aroma, rich hearty flavor and a well balanced finish. Dead Guy uses Northwest Harrington, Klages, Maier Munich and Carastan malts and Perle and Saaz hops and free range coastal water.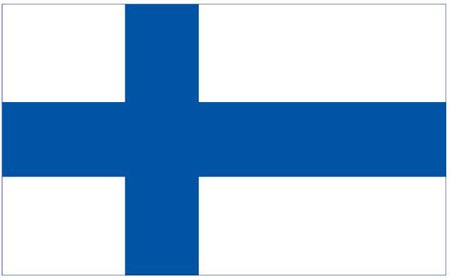 Brutal Bitter is an imperial bitter style using exotic traditional floor malts, citrus hoppy flavor and stupendous hop aroma. Brutal combines Oregon hops with English malts with a total of 9 ingredients. It uses Crystal, Cascade, Brewers Gold and Early Green hops, Pipkin, Cara Vienna and Cara Wheat malts, Free Range Coastal Water and Rogue's proprietary Pacman Ale Yeast.
St. Rogue Red has 10 ingredients, is dry hopped, reddish copper in color, a roasty malt flavor with a hoppy spruce finish. St. Rogue Red is made with two-row Harrington, Klages and Munich malts, along with Hugh Baird 30-37, Carastan 13-17, Crystal 70-80 malts, Chinook and Centennial hops.
Celebrating its second century, Rogue Ales is an Artisan Varietal Brewery founded in Oregon in 1988, as one of America's first 50 microbreweries. Rogue has 550+ awards for taste and quality and is distributed nationally and in 10 other countries.