FiftyFifty Brewing's Todd Ashman Leaves To Expand Flossmoor Station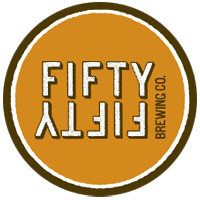 (Truckee,CA) – Last night on Facebook, Head Brewer/Brewmaster of FiftyFifty Brewing announced his resignation at FiftyFifty and his homecoming to Flossmoor Station in Chicagoland. Here is his note to all his friends and fans.
"Just a short note to my friends and colleagues in Truckee, and CA in general as well as those in Chicagoland. I am headed back to Flossmoor, IL to start Flossmoor Station's production facility. This is exciting for me as I get to 'finish what I started there' so many years ago. Fear not FiftyFifty fans as my protege Alyssa Shook has assumed Head Brewer duties and assistants Dano and Steve are well versed in operations as well. I will still have QC oversight and will be an acting consultant for all matters beer for the FiftyFifty team.
I do though very much look forward to the challenges ahead at Flossmoor Station. Reacquainting myself with the Chicago beer scene and getting the beers firing on all cylinders.
I am going to be leaving before July is over so if anyone would care to meet for a beer or cocktail…FiftyFifty the afternoon of July 16th or the evening of the 16th at the Fireside Lounge at the Peppermill in Reno till late…
Thanks for the great times and of course I'll be back for Eclipse barrel vetting and the Release Party."