Elysian Brewing Mens Room Original Red Wins Silver At GABF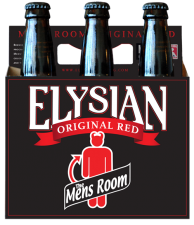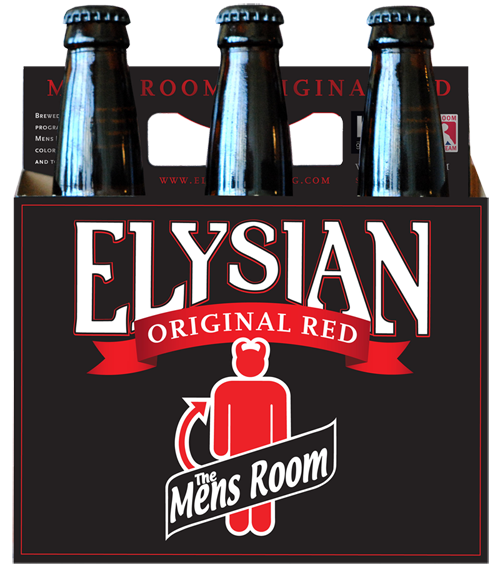 Seattle, Washington – 99.9 KISW "The Rock of Seattle" and Elysian Brewery are proud to announce the highly popular Mens Room Original Red was awarded the silver medal in the Ordinary Bitter category at the 2012 Great American Beer Festival® (GABF).The GABF, held by the Brewers Association, is the largest commercial beer festival in the world and is viewed as the gold standard in high quality beer. The Mens Room Original Red is one of seven beers from Washington state to win an award.
Two years ago, KISW's iconic afternoon show, The Mens Room, partnered with Elysian Brewery to create Mens Room Original Red.  Its immediate and tremendous success has allowed KISW and Elysian Brewery to give back to their loyal fans and the community. Since The Mens Room Original Red first debuted, it has helped to raise  over $240,000 for local Puget Sound and JBLM Fisher Houses.
"From the start, it's been a pleasure working with Elysian Brewery and the Fisher House," said Ben Watts, Executive Producer of The Mens Room, weekdays 2-6pm on 99.9 KISW. "We're all very proud of what we've been able to accomplish with this beer, and now the recognition from GABF is one more thing to add to that list."
About Entercom Communications
Entercom Communications Corp. (NYSE: ETM), led by President and CEO David Field, is one of the five largest radio broadcasting companies in the United States, with a nationwide portfolio of 111 stations in 23 markets, including San Francisco, Boston, Seattle, Denver, Portland, Sacramento and Kansas City.
Known for developing unique and highly successful locally programmed stations, Entercom is home to some of radio's most distinguished brands and compelling personalities. The company is also the radio broadcast partner of the Boston Red Sox, Boston Celtics, Buffalo Bills, Buffalo Sabres, Kansas City Royals, Memphis Grizzlies, New Orleans Hornets, New Orleans Saints, Oakland Athletics, and San Jose Sharks.
Entercom focuses on creating effective integrated marketing solutions for its customers that incorporate the company's audio, digital and experiential assets. Additionally, the company has a long-standing commitment to responsible corporate citizenship and environmental stewardship. Entercom stations play a vital, hands-on role in improving their communities, providing over $100 million in annual support for local charitable organizations.
The company's radio stations have received numerous awards, including multiple Edward R. Murrow Awards for excellence in broadcast journalism as well as the National Association of Broadcasters (NAB) Marconi Award for excellence in radio broadcasting.
www.elysianbrewing.com – @elysianbrewing – facebook