DuClaw Brewing Expands Distribution to Georgia and Alabama
(BEL AIR, MARYLAND) – DuClaw Brewing Co. proudly adds Georgia and Alabama distribution territories for its cleverly crafted beers including the well-known "Sweet Baby Jesus" chocolate peanut butter porter. Hitting shelves this month, this makes DuClaw beers available in 19 states across the Northeast and Southeast U.S.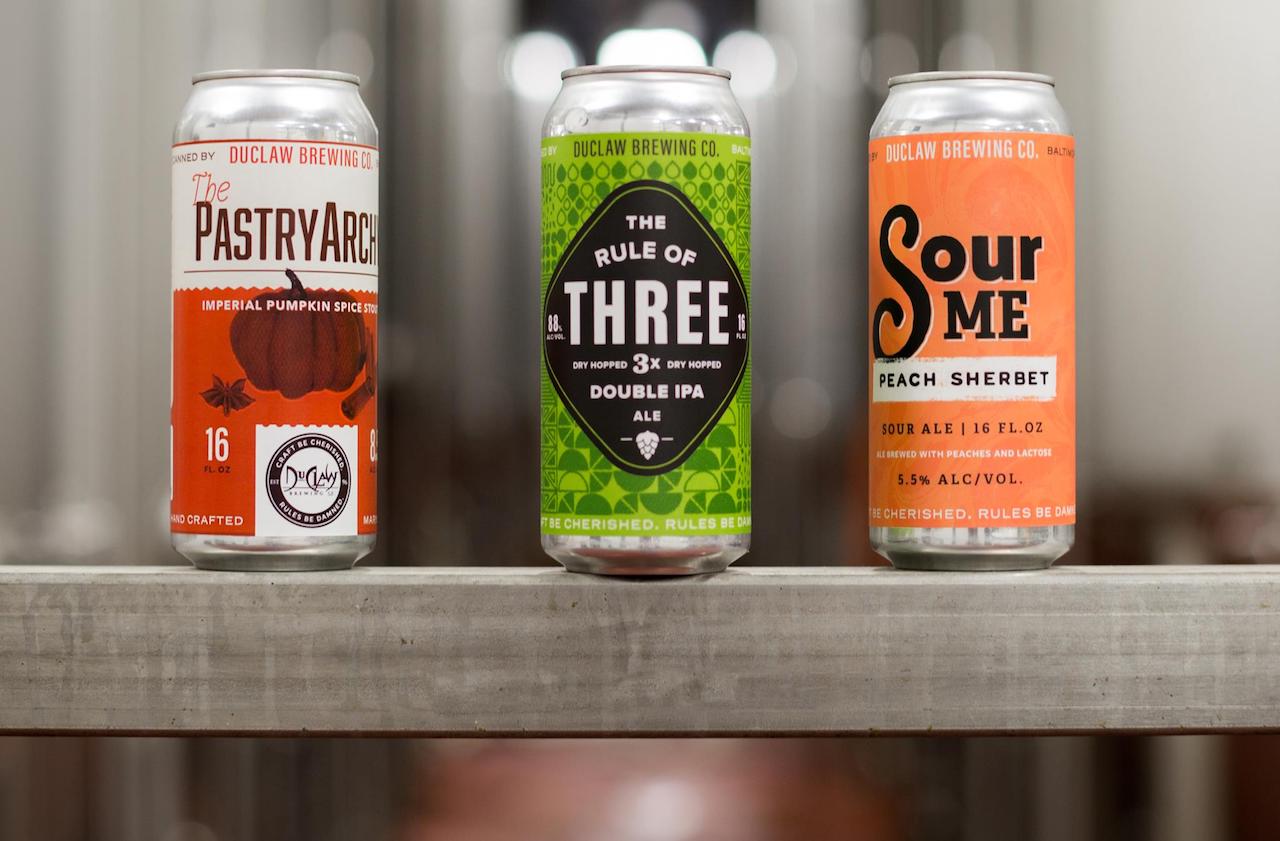 DuClaw is best known for its cleverly crafted beers, depth of flavor and irreverent personality.
"Alabama and The Peach State are two that have been knocking on our door for awhile, and it got to a point where we knew it was time," said DuClaw Founder and President Dave Benfield. "The response has been unreal. It's been really fun to recognize this demand, finally bring DuClaw into these markets, and then hear such positive feedback. This is why I am in the business!," he said.
In partnership with International Wines & Craft Beer distributing in Alabama and AB Beverage distributing in Georgia, "Sweet Baby Jesus" chocolate peanut porter will be joined by a full lineup of clever and well-crafted DuClaw craft beers including, "Sour Me Peach Sherbet" sour ale, "Dirty Little Freak" coconut caramel chocolate brown ale, "The PastryArchy Pumpkin Spice" Russian imperial stout, and "Rule of Three" double IPA.
For more information including availability, visit www.duclaw.com.
About DuClaw Brewing Co.
We consider the art of beer making sacred, and have been crafting it for more than 22 years in Maryland. We've stacked countless awards for our microbrews from Double IPAs to Barley Wines to Malts, Sours and beyond. We continually innovate, and deliver on what we promise. Craft be Cherished. Rules Be Damned.
DuClaw Brewing Co.'s U.S. distribution includes: Alabama, Connecticut, Delaware, Florida, Georgia, Indiana, Kentucky, Maryland, New Jersey, New York, North Carolina, Ohio, Pennsylvania, Rhode Island, South Carolina, Virginia and Washington D.C. and West Virginia.