Dogfish Brand X will be….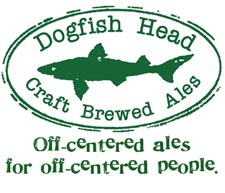 Dogfish Head's 2009 'Brand X' in the 2009 Release Schedule will be… Sahtea! Sahtea was one of the beers prominently featured in The New Yorker article and has been poured at Dogfish Head Brewings & Eats in downtown Rehoboth Beach, DE and at last fall's Great American Beer Fest in Denver, CO.
Want the latest and greatest news from Dogfish? Follow us on Twitter!
You can follow us at www.twitter.com/dogfishbeer.
Finally, we now are planning for a second new Dogfish release in 2009.
The second new release will be limited in scope geographically – I'll be posting more information on it as I get it!
Also, a brand new Dogfish Head website is coming in March – the new site will have great interactive features and lots of info on all things Dogfish.
Thanks and Cheers,
Mariah Calagione
Dogfish Head Craft Brewery
Dogfish Head Brewings & Eats