Devil's Purse Brewing Co. Expands to Maine Market
(South Dennis, MA) – Devil's Purse Brewing Company announced today it has signed an agreement with Portland-based Vacationland Distributors to handle sales and distribution for Maine.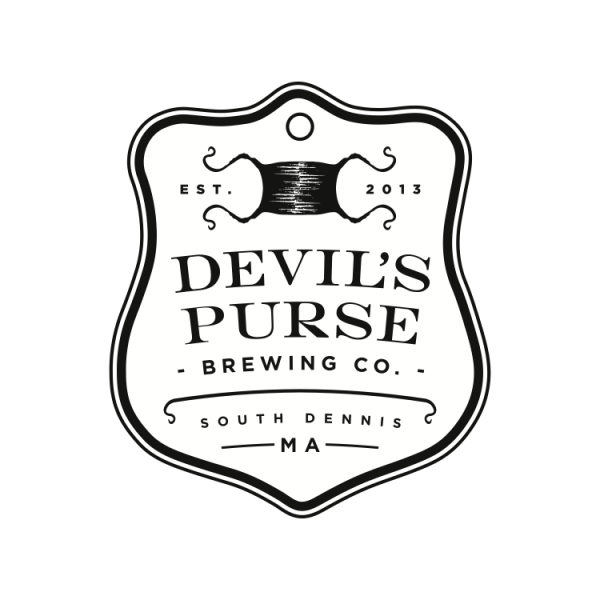 The first pallet of Devil's Purse Handline Kölsch shipped up to Maine last week. Smaller quantities of Devil's Purse's more limited beers brewed at their facility on Cape Cod such as their IPAs, pale ales, oyster stout, saisons, and brettanomyces beers will also be made available. Besides the limited styles produced on Cape Cod, Vacationland will also have access to beers produced by Devil's Purse at its partner brewery, Isle Brewers Guild, located in Pawtucket, R.I., such as Handline Kölsch and Surfman's Check ESB.
"Vacationland tries to find great beer, but the real challenge is finding great beer made by great people," said Jim O'Brien, cofounder and president of Vacationland Distributors. "With Devil's Purse we have found that rare combination and are excited to bring Cape Cod's best beer to the people of Maine."
For Devil's Purse Co-founders, Mike Segerson and Matt Belson, choosing to sign with Vacationland was an easy decision.
"Vacationland understands craft beer and the craft beer market in Maine," said Segerson. "They have an incredible craft beer portfolio and embraced the European-inspired styles we brew at Devil's Purse."
Maine also holds a special place in the origin story for Devil's Purse.
"Novare Res Bier Café in Portland was one of the first craft beer-focused bars Mike and I visited when we started developing our business plan for Devil's Purse," said Belson. "Also, my wife and I are both graduates of Colby College and have a particular love and appreciation for Maine."
As part of the introduction of Devil's Purse to local pubs and stores a number of tastings and events are being planned later in the fall.
"Maine's beer scene is always receptive to great beer, but great beer made here in New England is especially prized," said O'Brien. "Devil's Purse is definitely making great beer, and we're confident the Maine beer scene will agree."
About Devil's Purse Brewing Company
Devil's Purse Brewing Company opened its brewery May 2015 and is located at 120 Great Western Road, South Dennis, Mass. The brewery specializes in wide range of European inspired ales and can be found on draft throughout Cape Cod. In addition to core styles Devil's Purse brews limited specialty beers available only at the brewery. Devil's Purse's popular styles of beers include: Handline Kölsch, Surfman's Check ESB, Skatemouth Pale Ale, Cuddy Queen Pale Ale, Pollock Rip IPA, Stonehorse IPA, Hen & Chickens Double IPA, Intertidal Oyster Stout, and table beer series. Visit the brewery year-round for beer tastings and retail sales.
www.nightshiftdistributing.com – @NSDistro – facebook
About Vacationland Distributors
Vacationland Distributors is a boutique distributorship offering our clients the freshest, highest-quality, and most unique craft beer, wine, and cider the market has to offer. We pride ourselves on fast, accurate deliveries with low-pressure sales and fair pricing. We are the first distributor in the country to offer exclusively fixed-length distribution agreements. We truly believe there's a way to partner with and support brewers and vintners that doesn't involve lifelong, unbreakable contracts. Vacationland Distributors was formed because we care deeply about our state and the craft beer and wine industries. We provide our brands invaluable flexibility and assistance throughout our relationship. For more information visit: www.vacationlanddistributors.com