Details on Societe Brewing 6th Anniversary Beer The Mistress
SAN DIEGO, CA (June 4, 2018)—As part of its sixth anniversary, SOCIETE BREWING COMPANY will debut a brand-new beer on (or around) WEDNESDAY, JUNE 6. Dubbed THE MISTRESS, it is a contemporary pilsner given extra flavor and aroma in keeping with modern-day beer-lovers' tastes care of a massive edition of fruity, earthy, spicy hops.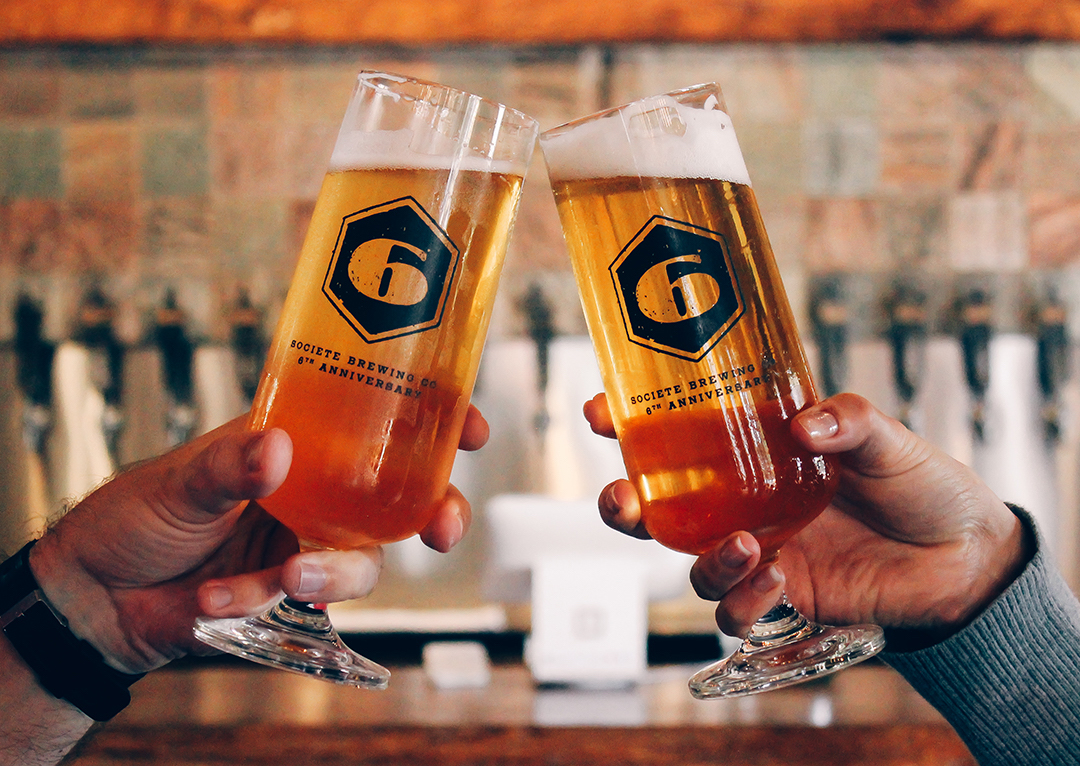 The Mistress' hop bill is built from a trio of hops—Saphir, Sterling and Hallertau Blanc. All three were particularly well received by members of Societe's brewing team as well as tasting-room customers, when showcased as the exclusive botanical influence for separate iterations of the brewery's single-hop lager, THE BACHELORETTE. Coming in at 5.3% alcohol-by-volume, The Mistress is crisp, clean and easy-drinking, but unlike standard pilsners, it greets drinkers with tantalizing floral, herbal aromas followed by vibrant citrusy sensations on the taste buds and a green, palate-cleansing bitterness.
The Mistress will be on-draft in Societe's tasting room (8262 CLAIREMONT MESA BLVD) as well as bars and restaurants throughout San Diego County.
ABOUT SOCIETE BREWING COMPANY: An independently owned-and-operated production brewery founded by a pair of professional brewers in 2012, SOCIETE BREWING COMPANY produces an array of almost-exclusively draft offerings ranging from hoppy "Out West" ales, to Belgian-inspired and continental "Old World" ales and lagers, and dark "Stygian" beers. The brewery also features a 1,500-square-foot, temperature-controlled room housing used wine barrels filled with a maturing stock of "Feral" (barrel-aged sour and wild) ales. Proud to be part of the hotbed of brewing innovation that is San Diego, California, Societe distributes its beers to finer bars and beer-centric restaurants and retailers throughout its home-county. The brewery has earned medals in multiple style categories at the World Beer Cup, Great American Beer Festival and San Diego International Beer Festival competitions, and its multifarious portfolio of beers includes The Pupil and The Apprentice IPAs, The Coachman Really Small IPA, The Harlot Belgian-style Blonde Ale and The Butcher Imperial Stout. For more information, visit the company's official website—SOCIETEBREWING.COM—or follow via social media on FACEBOOK, TWITTER or INSTAGRAM (@societebrewing.com).