Deschutes – GABF 2010 Winnings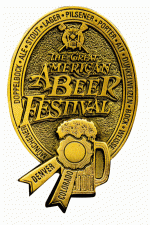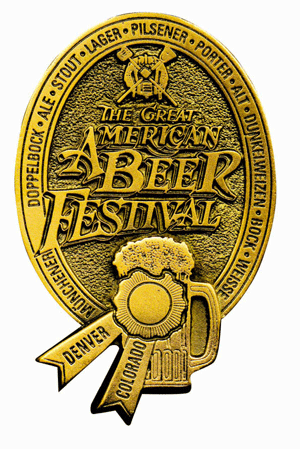 Deschutes Takes Home Four Medals at the Great American Beer Festival Mirror Pond Pale Ale wins Gold; Gluten Free brings home second medal.
Bend, Oregon – Deschutes Brewery wins again! With 3,523 beer entries (up nine percent from last year) from around the country, the Great American Beer Festival (GABF) competition is stiff to say the least. Four of Deschutes Brewery's smooth-drinking entries came out on top.
And the winners are:
·         Gold Medal for Mirror Pond Pale Ale; English Pale Ale Category
·         Silver Medal for Gluten-Free (as yet unnamed); Gluten-Free Category
·         Silver for Wowzenbock; German-Style Weizenbock
·         Bronze for Bachelor ESB; English-Style Special Bitter Category
Mirror Pond Pale Ale, which also won the Silver Medal in the same category last year at GABF, can be found in 16 states across the United States and is the company's top-selling brew. The Gluten-Free and Wowzenbock were both experimental beers that were developed and brewed at Deschutes Brewery's brew pubs. A Gluten Free beer is always in development and on tap at both pubs. Bachelor ESB took home its fourth GABF medal and has long been a favorite among Deschutes loyal fans as it is only available on tap at its pubs and in bottles throughout the Northwest.
This year's GABF competition attracted 151 beer judges from 10 countries. Award-winning brewers received prestigious gold, silver and bronze medals in 79 beer categories covering 133 beer styles, establishing the best examples of each style in the U.S.
About Deschutes Brewery
Located in beautiful Bend, Oregon, Deschutes Brewery is in the business of daring people to expect more from their beer. That's why we started off in 1988, on the banks of the Deschutes River here in Bend, Oregon, by selling Black Butte Porter at a time when others were sure a dark beer would never catch on. Our brewers love to push the envelope, especially if it makes someone nervous.  But for us, the highest praise is a raised glass and a toast of "Bravely Done!"  For more information about Deschutes Brewery and its courageously crafted beers, please visit www.DeschutesBrewery.com or www.facebook.com/deschutes.brewery.