Deschutes Brewery Debuts New Improved Website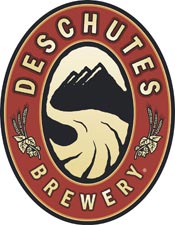 Deschutes Brewery's new website went live today, creating new avenues for beer fans to connect directly with the brand. The revamped website, designed by Bend-based Smart Solutions, is the third and most sophisticated incarnation for Deschutes. Visitors can tap into the latest information about beer releases, learn about upcoming events at the Bend and Portland pubs and interact with a variety of community centered networks.
Highlights from the new website include a complete listing of Deschutes Brewery beers with pairing recommendations, an interactive blog featuring posts from the brewery staff as well as guest bloggers, newsletter and Twitter sign-up pages and an online press room.  The website will also include a section where visitors can find upcoming Deschutes events and festival locations and the schedule for "Woody," the Brewery's wooden barrel shaped traveling bar.
For more information on Deschutes Brewery please visit the new website at www.deschutesbrewery.com. You can follow the brewery on Twitter at http://twitter.com/DeschutesBeer.
About Deschutes Brewery:
Overlooking the wild & scenic Deschutes River in Central Oregon, Deschutes Brewery has brewed exceptional handcrafted ales since 1988. Starting as a small brew pub serving locals their favorite beers in downtown and its Bend pub, Deschutes now sells beer across the western U.S. and has a second pub in Portland, Oregon. Over the years, Deschutes has maintained its commitment to innovation and exceptional quality with flagship beers such as Mirror Pond Pale Ale and Black Butte Porter, as well as new additions like The Abyss and Hop Trip. For more information about Deschutes Brewery and its award winning beers please visit www.deschutesbrewery.com.