Deschutes Brewery Beers Now Available Throughout Texas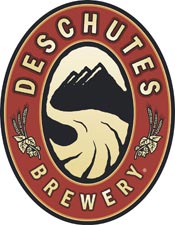 Deschutes Brewery from Bend, Oregon  partners with Ben E. Keith Beverages to expand reach in the Lone Star State.
(Bend, Oregon) Deschutes Brewery, the sixth largest craft brewery in the nation, announced today that it has expanded to additional markets in Texas due to a new partnership with Ben E. Keith Beverages. Previously, Deschutes beers were available only in the major markets within the state.
"We initially launched our beers in select Texas markets two years ago, and had a great response," said Gary Fish, president and founder of Deschutes Brewery.  "Our partnership with Ben E. Keith has allowed us to provide our beers to the rest of the state of Texas, and serve the growing demand for craft beers."
With the latest partnership, Deschutes beer has widened availability in cities such as College Station, Denton, El Paso and Corpus Christi. Deschutes Brewery beers are also distributed in Texas by Halo Distributing Co., Capitol Beverage, Faust Distributing Co., and Houston Distributing Co.
About Deschutes Brewery
Located in beautiful Bend, Oregon, Deschutes Brewery is in the business of daring people to expect more from their beer. That's why we started off in 1988, on the banks of the DeschutesRiver here in Bend, Oregon, by selling Black Butte Porter at a time when others were sure a dark beer would never catch on. Our brewers love to push the envelope, especially if it makes someone nervous.  But for us, the highest praise is a raised glass and a toast of "Bravely Done!"  For more information about Deschutes Brewery and its courageously crafted beers, please visit www.DeschutesBrewery.com.
About Ben E. Keith Beverages
Ben E. Keith Company, established in 1906, began selling Anheuser-Busch products in 1933. Today, Ben E. Keith Company's Beverages division is one of the largest independent beer  wholesalers in the country. The company distributes import beers, craft beers, wine products and nonalcoholic beverages. With eleven regional branches in Texas including Abilene, Austin, Commerce, Dallas, Denton, El Paso, Fort Worth, Houston, Llano, Palestine and Waco, the company operates throughout the state of Texas. For more information, please visit http://www.benekeith.com/beverage.