Deschutes Beers Get New Packaging Designs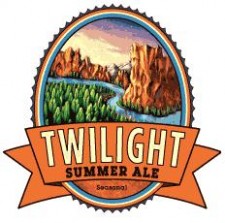 Deschutes Brewery's Beers Just Got a Little Prettier. Label and packaging redesign wraps up some favorite beers in tempting new attire
Bend, Oregon – Deschutes Brewery, the 6th largest craft brewery in the nation, has released new packaging and label designs for four of its year-round brands.
The new designs use original label artwork to highlight the landmarks around the region and places brew names in a banner for heightened readability. This new packaging design was tested last year on the brewery's seasonals Twilight Summer Ale and Red Chair Northwest Pale Ale, contributing to early sell-out of both brands.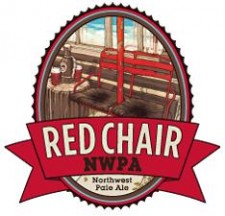 "This project is really an evolution of our existing labels," said Mark Hegedus, director of sales and marketing for the brewery. "It retains brand recognition, while also positioning our products better at the retail level. We were pleased with the response to our test labeling and packaging last year, which is why we have extended the redesign to our year-round brands."
Deschutes Brewery's distinctive oval shape was carried into the new designs, but it features a smaller border, allowing a larger window for highlighting each brand's striking artwork. The brand name for each respective beer now stands out in a banner across the bottom of the oval window, rather than wrapping around the exterior of the oval, making it easier to read.
New labeling and packaging is currently rolling off of the bottling line for Mirror Pond Pale Ale, Black Butte Porter, Inversion IPA and Obsidian Stout. The new design template will soon carry forward to Green Lakes Organic Ale and future brands.
Deschutes Brewery's last packaging overhaul was back in 2004, with some minor design changes in 2007, so they are very excited for this new packaging to hit the shelves in their 17 state distribution network. New artwork can be viewed online at www.flickr.com/photos/deschutesbrewery.
About Deschutes Brewery
Located on the banks of the Deschutes River in beautiful Bend, Oregon, Deschutes Brewery is in the business of daring people to expect more from their beer. That's why we started off back in 1988, selling Black Butte Porter at a time when others were sure a dark beer would never catch on. Our brewers love to buck convention, especially if it makes someone nervous. For us, however, the highest praise is a raised glass and a toast of "Bravely Done!" For more information about Deschutes Brewery and its courageously crafted beers, please visit www.DeschutesBrewery.com, on Facebook at www.facebook.com/Deschutes.Brewery or on Twitter at www.twitter.com/DeschutesBeer.