Crooked Stave's Sour Rosé Cans are Back
(Denver, CO) – "Sour Rosé", a 4.5% ABV wild ale fermented in oak barrels with raspberries and blueberries, is back in stock and on store shelves throughout the state of Colorado. Sour Rosé's inaugural batch debuted in cans in February and quickly sold out across the state.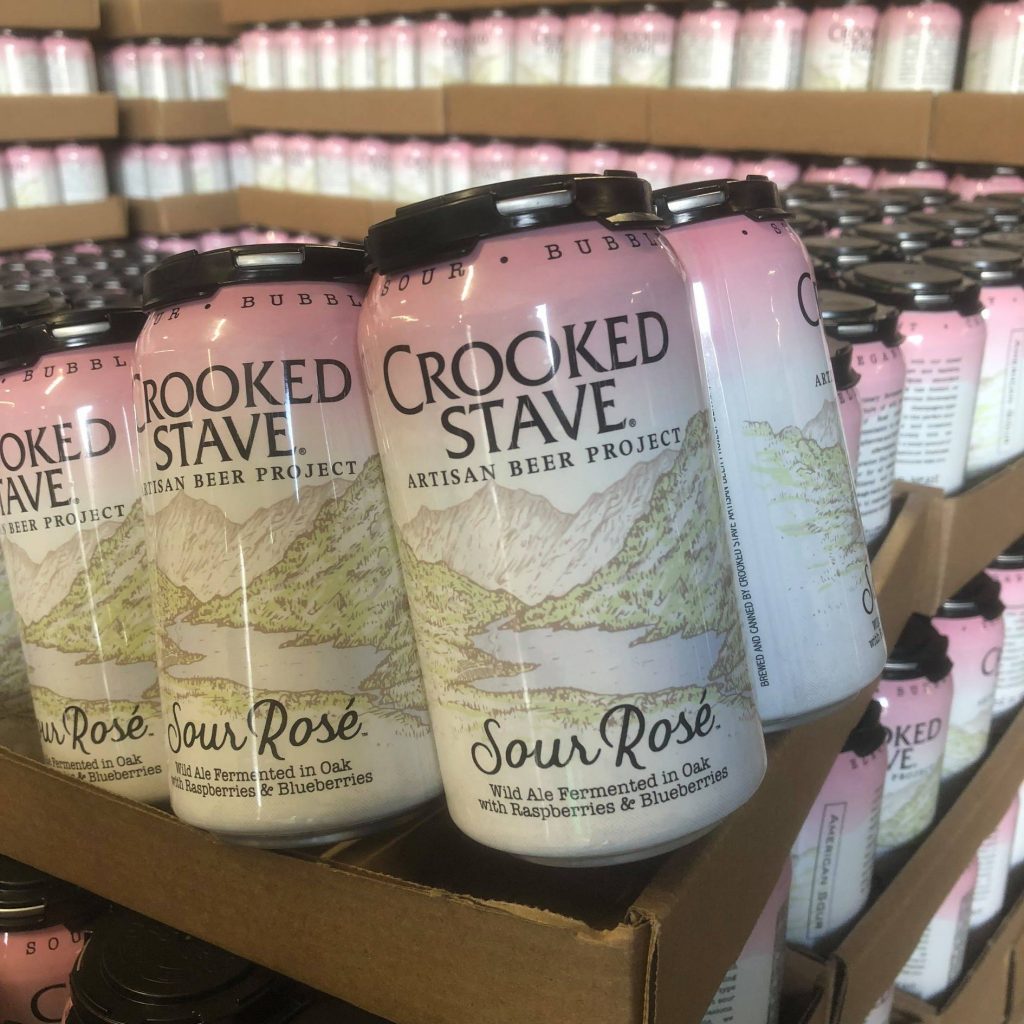 Primary fermented with Crooked Stave's mixed culture of wild yeast and bacteria, Sour Rosé undergoes fermentation in large oak foeders on raspberries and blueberries before being packaged. This traditional American sour is the first 100% mixed culture fermentation, 100% primary fermented oak-aged beer to be released into a can by any brewery. Sour Rosé then ages on whole fruit in foeders for upwards of 12 weeks before being packaged into cans. Crooked Stave has now tripled production in hopes of Sour Rosé becoming a year-round staple in Crooked Stave's portfolio and available both in the state of Colorado and nationally by July 2018.
"We didn't anticipate how quickly Sour Rosé would sell out, we had a few thousand CE's, what we thought was a few months of product turned out to be a few weeks of product. No other brewery has released a beer of this style into cans and we are excited to be on the forefront of releasing wild and sour beers that push the envelope of innovation and creativity. As soon as we saw the sales of Sour Rosé in the market, we knew we needed to increase production in hopes of being able to share this beer on a national scale. We are always continuing to grow upon our commitment of educating consumers about Brettanomyces and hope that the price-point and packaging of Sour Rosé will help us achieve this mission," states Chad Yakobson, Crooked Stave Owner and Brewmaster.
Sour Rosé six-packs can be purchased in the Crooked Stave tasting room on Brighton Blvd and throughout the state of Colorado starting again on April, 16th 2018.
About Crooked Stave Artisan Beer Project
Founded in Denver, CO in late 2010 as an artisan beer project, Crooked Stave is the culmination of brewmaster and "Brettanomyces Guru" Chad Yakobson's open source Master's research, The Brettanomyces Project. Crooked Stave's progressive approach to brewing blends science and art through creativity and passion. The resulting creations, most of which use Brettanomyces yeasts and mature in oak, are beers of extraordinary complexity.
www.crookedstave.com – @CrookedStave – Facebook