CraftHaus Brewery Successfully Funded Kickstarter Campaign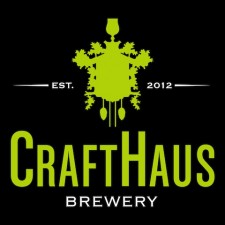 (Las Vegas,NV) –  CraftHaus Brewery, a soon-to-be artisanal, craft brewery and tap room that creates quality ales, successfully funded their Kickstarter campaign on March 31. Kickstarter is a crowd funding website for creative projects with an all or nothing deadline. Their original goal of $20,000 was met along with their stretch goal of $25,000. They are the first brewery in Nevada to successfully fund a project on any crowd funding website. They attained 129% of their goal in 28 days leaving their final funding at $25,859.
This crucial funding will provide the company with a pilot brewing system, a walk in cooler and city licensing. The funds from their stretch goal will now be used to purchase barrels to age their beers into complex creations.
All 205 pledgers earned rewards for their donations as a thank you for their support. Some rewards included merchandise, their name on the brewery wall, classes on brewing and beer pairing, design and name your own beer.
Owners, Wyndee and Dave Forrest are honored with the overwhelming show of support, "Our CraftHaus family is growing and propagating like yeast. We are humbled to be welcomed with such a positive response to create a community minded brewery." The Forrests are designing CraftHaus Brewery as a meeting place for the community to build relationships, one pint at a time.
Follow this link to read about the Kickstarter Campaign
About CraftHaus Brewery
CraftHaus Brewery will be an artisanal, craft brewery that creates quality ales and offers a taproom where guests can see where their beer is coming from.  They can sit down with the brewers to hear the back-story of what is inside their glass. Owners Wyndee and Dave Forrest are passionate about producing excellent craft beer for the community and offering a gathering place to build relationships within it. Their beers are traditional, but tweaked, which means the beer has a traditional backbone, but is creative expressed through tweaking. The brewery plans to open in the winter of 2013 in Henderson, NV. For more information on CraftHaus Brewery, visit www.crafthausbrewery.com