Craft Beer News Roundup: The Bruery, Anderson Valley, Holy City Brewing and Elysian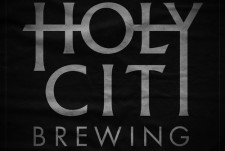 You were eagerly awaiting this, so we won't stall any longer. The Full Pint brings to you, the latest edition of Craft Beer News Roundup. In this edition, read about The Bruery, Anderson Valley Brewing, Holy City Brewing as well as Elysian. Cheers!
The Bruery
The Bruery has new bottled beers, first offered to Reserve Society 2012 members. The first beer, Filmishmish, an Arabic term for "when the apricots bloom", is a barrel aged sour blonde ale to which apricots have been added. The beer's already fruity esters are enhanced by the hint of fresh apricot jam and wood shavings. Filmishmish is a well balanced beer, keeping the apricot and oak character present, but putting the flavor of the well formed sour ale at the forefront.
Provisions Collaboration Series: Chocosaurus Rye, a collaboration with neighbors Bootlegger's Brewery, is an amalgamation of our two breweries styles: a dark rye lager that was finished with cacao nibs and vanilla beans. There aren't many lagers that work well in the winter, but this one, full of rye spice and chocolate should do the trick.
Finally, Provisions Series: Mother Funker . It's a sour blonde ale that has been aged for several years in barrels predominately used for Chardonnay. Mother Funker is a seriously sour beer, perhaps the most sour beer we've produced so far. Bursting with citrus, funk, and a hint of white vinegar, Mother Funker is for those who like their sours with more sour. Sour in the Rye is returning as well.
Anderson Valley
This sounds good to me: "A taste of things to come: fruit-infused Mowkeef Saison aged in white wine barrels. Blackberry, raspberry, apricot, peach, with some soured versions as well. We hope they'll be ready by harvest season, but as with all barrel-aged beers, only time will tell…"
Holy City Brewing  
"Bad news first.  Many of you may have tried to check holycitybrewing.com the past few days for tasting hours or beer descriptions, only to find nothing there.  The website is currently down, due to our website designer falling off the face of the Earth.  It happens.  For now, please refer to our facebook page for Tasting Room hours, updates, and beer descriptions.  We hope to find another website designer this week and have the site back up and running in no time…
Good news… A great line-up of HCB brews ready to be tapped!  Holy City Pilsner (5%), Pluff Mud Porter (5.5%), New Year's Resolution Dopplebock (10%), and Collision Stout (8.75%) are all available in kegs this week.  Joining them by weeks end will be Graveyard Shiftee, the second of our Shiftee Series brews, paying homage to Charleston's F&B crowd with it's smooth taste and high abv.  Exactly what you need after a long shift. "
Elysian Brewing
"Dick and Matt are representing Elysian at the 2012 Winter Fancy Food Show in San Francisco, CA. over the next two days. They are pouring Dragonstooth Stout, Immortal IPA, Bete Blanche, and Nibiru Yerbe Mate Tripel. Should be a good time. This is the first year we are attending."