Craft Beer News Roundup: Stoudts, Clown Shoes, Otter Creek, Short's and FiftyFifty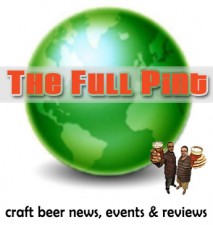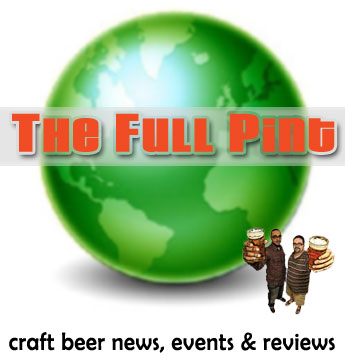 What do you want? Craft Beer News! When do you want it? Now! Ok, here it is. Some quickies on Stoudts, Clown Shoes Beer, Otter Creek, Short's Brewing and FiftyFifty Brewing. Cheers!
Stoudts – "Our limited release Smooth Hoperator is being packaged this week! Distributors will be picking up this beer starting Friday. Get some at the brewery, your local tavern, or retailer before it runs out. cheers" Here is the great label art. http://bit.ly/e8pUDx
Clown Shoes Beer – "We've decided to release our customer-favorite Clementine in 4 packs for the spring and summer seasons. We feel that this will help make our beer more accessible to those who are afraid of-or turned off by-the larger format 22 ounce bottles we currently use. We also decided that while we're at it, we'll release a new beer also in 4 packs to compliment the new-format of Clementine. Lubrication will be a session-strength Black IPA that will both fit in well with our current lineup and will quench the thirst needs of the warmer seasons. Someday we hope to release Lubrication in cans shaped like small oil drums, but 12 ounce glass bottles will do for now! Also in terms of new markets, we are now available in the following markets outside of Massachusetts and Rhode Island: Chicago,Maine,Upstate New York , Virginia and will be entering New Hampshire and Maryland soon."
Wolaver's/Otter Creek – "Wolaver's has officially become 100% certified organic this year, and we have anew Spring/Summer seasonal for Wolaver's called the Wildflower Wheat brewed with organic honey and chamomile." As for The Otter Creek Brand, " The Alpine Black IPA will become a year round brew beginning in April and will be under the name "Black IPA" The visitor center located in Middlebury Vermont is now serving pints and soon to be light pub fare. This is becoming a great destination spot."
Short's Brewing – Short's will be showcasing some barrel aged beers this season: "Mama's Strawberry Milk~ Strawberry Ale brewed with Milk Sugar aged in Brandy Barrels , The Gambler~ Tobacco IPA aged in Bourbon Barrels with Rooibos and Lapsang Souchong , Whiskey Sour~ A Belgian Sour Ale blended w/ our Key Lime Pie aged in Whiskey Barrels.
FiftyFifty Brewing Company – From Todd on Facebook – "I've had some great meetings and very favorable business has ensued. As we take Eclipse to the next level, it will become available outside of CA. Chicago: you will be seeing it at better beer stores & bars in December. Details are not yet finalized, but keep an eye on Twitter (@5050Brewing) as it's the best source for the latest FiftyFifty information."