Craft Beer News Roundup: Stone Brewing, Yards, Buckbean, Sixpoint, Rust Belt and Hangar 24!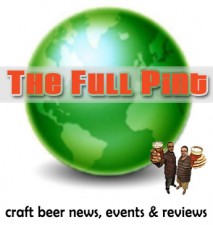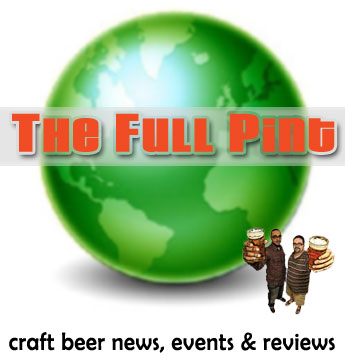 We got more craft beer news for YOU.  Read on about Stone Brewing, Yards Brewing, Buck Bean Brewing, Sixpoint Craft Ales, Rust Belt Brewing and Hangar 24 Craft Brewery. Cheers!
Stone Brewing: Lot's of happenings in the near future at Stone: Oakquinox will be April 17th. 5th Annual Stone Sour Fest will be June 26th (A day before Danny Fullpint's birthday). Both Stone Old Guardian and Stone Old Guardian BELGO Barley wine, along with Highway 78 will be dropping on Monday.
Stone Imperial Russian Stout and it's "Odd Beers for Odd Years" version will be coming out April 18th.  While the blend has still not been finalized, it will contain Belgian yeast and star anise.   As for market expansion, we've gotten word that Stone will be entering Missouri and Minnesota in the next few months. We found this Facebook page, with my beloved SoCal rep Nate on it, who is now in MN. http://www.facebook.com/StoneBrewingMN.
Yards Brewing– Yards will be hosting the Philadelphia Real Ale Invitational on March 20th. Check out this website for more details. http://www.yardsbrewing.com/events_real-ale-invitational.asp. Yard's Saison is slated for early April, and they are happy to inform us that Philly Pale will be poured at Citizens Bank Park again for this Phillies season! Go Phils!
Buckbean Brewing – Buckbean will be adding a new canned beer to their lineup, Adaven IPA sometime this spring, as a year-round offering. As a big tease, they told me they will be releasing a bourbon barrel aged beer February 22nd. Stay tuned for what that might be. I'm going to take a stab, and guess it will be their Imperial Schwartz Bier Very Noddy. It's 10.5 percent, and would hold up in a barrel for a while.
Sixpoint Craft Ales – "We are releasing 16 brand new beers in 6 weeks time – a huge push of creativity and craft for our people here in Brooklyn.  A lot of these beers are collaborations being done with the local community, and these are all beers being served at the first inaugural "Beer For Beasts" event tied in with our 6th anniversary."
Rust Belt Brewing – "A few new things happening. We just got picked up by Heidelberg Distributing Co. so look for us throughout Ohio in a big way. We have a new line of beers called our John Young Selects. Most importantly, we are gearing up for online beer sales. We just need to finish our agreement with FedEx and need to identify the states that prohibit direct consumer sales. "
Hangar 24 – "First off, we are very excited to announce our Second Annual Homebrew Competition.  Entries will be accepted from April 23rd to May 15th with Judging taking place on May 21st.  The Grand Prize for this event will be production of the winning batch in our Brewhouse.  The beer will be sold at our Tasting Room and entered into the GABF Pro-Am competition.  Details can be found at www.hangar24brewery.com/homebrew.htm.
Secondly, we will have a New Beer coming out in time for St. Patrick's Day.  Our St. Patty's Day Stout will be an American style stout brewed from the second runnings of our massive Imperial Stout (to be named and released later this year).  The beer will be available on draught only in our Tasting Room and at various bars that carry Hangar 24 Beer.
Finally, we will be releasing one of our staple brews in a new format this coming April.  Hangar 24 IPA will make its bottle debut in 22 oz bombers starting in early April.  This marks two important "Firsts" for Hangar 24.  The first time we have offered the IPA in bottle form and also our first foray into the world of 22s.  Be on the lookout for three more 22 oz products from Hangar 24 in 2011."