Craft Beer News Roundup: Sierra Nevada, Allagash, Lost Abbey and Marin Brewing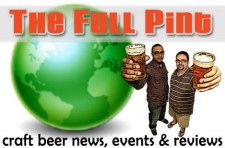 It's time for Craft Beer News Roundup. In this very west coast edition, we drop news on Sierra Nevada, Allagash Brewing, Lost Abbey Brewing and Marin Brewing. Hope you enjoy!
Sierra Nevada Brewing
– Ovila Abbey Quad is shipping this week.
– Celebration Ale will be released in two weeks.
– Spring Seasonal Ruthless Rye IPA will be released in January. (Replacing Glissade)
– Cans of Pale Ale and Torpedo in the market by February.
– Barrel-aged Bigfoot on the market in May as well!
– Ovila Abbey Dubbel will release as a year-round beer in 375mL cage-and-cork four-packs this march too!
Allagash Brewing
A flyer hit the inbox today announcing another small one-off release of Ghoulschip. An ale aged in oak barrels and brewed with pumpkin, toasted pumpkin seeds and molasses. According to the flyer, there are only 1,200 bottles. Follow the link for more details and artwork.
Lost Abbey
Lost Abbey will be unveiling and releasing Veritas 010 at their Barrel Room Night during San Diego Beer Week.  We've learned only 47 cases were bottled, or 564 bottles. More details in a day or two.
Marin Brewing
Marin has unveiled a new hoppy beer called Half Nelson – " It is a Hoppy Golden Bitter inspired by a recent visit by some of our Brewers to Yorkshire, England.  A true session ale, "Half Nelson"  expresses the characteristics of Golden Promise malt from Scotland & Nelson Sauvin hops from New Zealand.  Flavors & aromas reminiscent of sauvignon blanc wine & fresh cut grass emanate from the glass.  Straying a bit from a traditional Bitter, "Half Nelson" has a hop forward quality, yet retains smoothness & drinkability that the style is famous for.  This is our lowest alcohol content offering @ 4.4% ABV It will be a tap only offering.