Craft Beer News Roundup: Lafayette Brewing, Brooklyn Brewery, Iron HIll Brewery and Flying Fish Brewing
I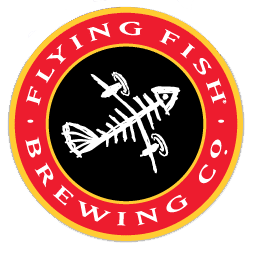 n this east of the Mississippi edition of Craft Beer News Roundup, read interesting bits on Lafayette Brewing, Brooklyn Brewery, Iron Hill Restaurant & Brewery and Flying Fish Brewing. Cheers!
Lafayette Brewing – We'll be brewing up our 2011 Christmas beer this week. We've got a very special Cascadian Christmas Ale that will feature a solid base of IdaPils, crystal and de-husked carafa malts along with generous doses of a couple of classic American hops: Cascade and Chinook. We'll be upping the citrus quotient of this brew with additions of sweet orange peel, bitter orange peel, lemon peel and toasted whole coriander and then wrap the whole thing up with dry hop doses of Cascade and Chinook hops. Look for an alcohol content in the mid-7% range with 82 IBUs. And finally, we've got a batch of Oatis Brown set in the brewing schedule for later this week, as well. A unique, oatmeal brown ale, Oatis is extremely smooth and drinkable session-style brown.
Brooklyn Brewery –  We are proud to introduce two new beers to the Brooklyn family: AMA Bionda and Brooklyn BAMBoozle. Brewed by Amarcord Brewery in Apecchio, Italy and designed by Brooklyn Brewmaster Garrett Oliver, AMA Bionda is a golden beer born of aromatic malts, three types of hops, Italian Orange Blossom honey from Sicily, and water from springs that date to Roman times. Commemorating BAM's 150th Anniversary, BAMBoozle features NY State wildflower honey, and is fermented to a dry complexity by our Belgian yeast strain before being re-fermented in the bottle like Champagne.
Iron Hill Restaurant and Brewery – Courtesy of newsworks.org " Iron Hill Brewery is on track for its January 2012 opening in Chestnut Hill. Plans for the restaurant began in March. Iron Hill was originally scheduled to open in late December, but there were a few construction delays.
Flying Fish – " It's only been several years in the behind the scenes searching and rumors of a new facility have been going around at least as long. But now we can announce our new home in Somerdale, NJ. More than three times our current size on several acres of ground, this will give us the opportunity to grow for a long, long time. The building's locked up, the town has approved our site plan, equipment's ordered and we're getting ready to start pulling our building permits.
Some of the features will be a state-of-the-art 50 barrel German-manufactured brewhouse (we are now at 25), 150 barrel fermenters (we are now at 50) and big upgrades in virtually every aspect of the brewery. We are also incorporating a lot of energy saving features into the building, as well as supplying a good part of our electric with a solar panel farm on the roof. Read more and see pictures by following this link.