Craft Beer News Roundup: Brew Masters, Upland, Oakshire, Twisted Pine and More!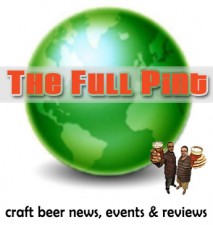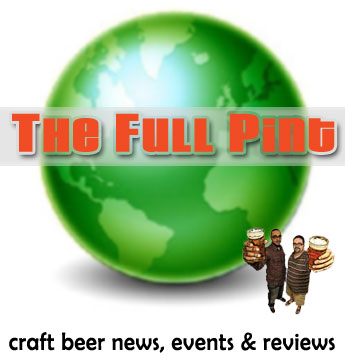 The Full Pint searches near and far to bring you the latest craft beer news.
Here are some updates on Brew Masters, Upland Brewing, Oakshire, Pike Brewing, Twisted Pine and More. Cheers, TFP
Brew Masters starring Sam Calagione – For the past 3 weeks, we've been trying to get official word from either Dogfish Head or Discovery Channel on the future of Brew Masters.  We've emailed Dogfish, who referred us to Discovery, who straight up ignored us. Then, The Beer and Whiskey Brother's took a stab at this and blogged that the show may be canceled. May doesn't mean IS… right? Well, our friend Andrew Bell (@BMan1113VR) tweeted to Dogfish asking the million dollar question, to which they replied "@BMan1113VR no, episode 6 is in post-production .. Should air late winter/ spring. We'll post when we know! So while Discovery is abusing this project, it's not dead yet.
In related DFH news, according to their facebook, 4-600 bbl tanks are being implemented this week. That's a lot of craft beer.
Upland Brewing – "After 14 months of no sightings, Schwarz Black Lager returns to Indiana, Wisconsin, and Kentucky in January! We brewed only a limited amount, so like the large black felines that some say prowl the hills of southern Indiana, this beer can be elusive. Be vigilant and watch for it in six packs and on draught!"
Oakshire Brewing – On the collaboration front: "Just the yearly Collaboration Brew being made by Eugene Area brewers for the annual KLCC brewfest.  We invite former area brewers, so 10 breweries are participating. including Maui Brewing, Southern Oregon, and Block 15." Also look for the Collaborative Evil 2011 Project to start later this year. On the Expansion Front: They just hit Vancouver,WA will be hitting Seattle soon as well. San Francisco is at the top of the list for 2011. As for new beers and beer projects, they working on their first barrel aged release. Should be out by the first quarter of 2011. The Series of Beers will be called Hellshire and they are working with the artist to finish the first label in the series, a bourbon barrel aged barleywine.
Pike Brewing – The Pike Brewing Company celebrates the New Year with the early release of their Spring seasonal, Pike Double IPA. Originally brewed to commemorate the 1st Annual Seattle Beer Week in May 2009, Pike Double IPA is a reflection of Washington State terroir. Our state is a veritable "hop nirvana"; we are the World's second largest hop producer.
Twisted Pine – On the expansion front: "We are expanding this spring, adding new tanks and creating a dedicated packaging area.  The expansion will allow us to grow 60% in BBLs this year.  We will begin distribution in Florida at the end of January and shipped our first order to Nebraska in late November.  While we are talking with two other states our focus is on supporting and growing our current markets.  Twisted Pine distributes in six states." In other TP news, they started recently serving food at their Ale House. "The Ale House saw a 55% increase in sales last year after a 2009 sales increase of 67%. It's always been a great place to have a beer after work and now that beer can be paired with flatbread pizzas, handcrafted sandwiches and homemade beer cheese soup." As for new beers, they will be releasing a Gluten Free Ale in 12 oz. cases in March and expanding their seasonal 22 oz bomber line to include a Sour Brown and a Barleywine.