Craft Beer News Roundup: Ballast Point, Left Hand Brewing, Ninkasi and Maui Brewing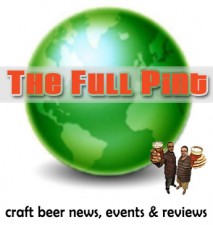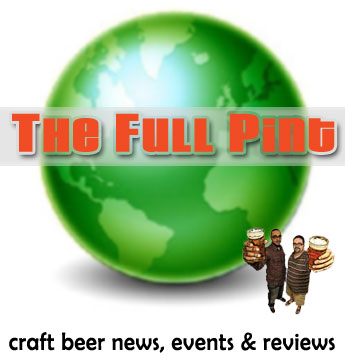 We're back with another edition of Craft Beer News Roundup. These bits of craft beer goodness didn't warrant there own post, BUT can't be dismissed due to their importance.  Read on about Ballast Point Brewing, Left Hand Brewing, Ninkasi Brewing and Maui Brewing. Cheers!
Ballast Point Brewing – From yesterday's emailing – " Ballast Point is rolling out barrels of Eastern European-style Lagers tomorrow at our Scripps Ranch location. In addition to Pescadero Pilsner and Navigator Doppelbock, we will debut the 2011 version of BP Oktoberfest.  This is our take on the traditional German -style lager.  Oktoberfest (or Maerzen) beer, traditionally served this time of year at the grand festival in Munich, is higher in alcohol and malty flavor than most other German beers.   The use of German Malts and hops gives this a beer a full flavor, while retaining the drinkability for which German beers are renown.
Left Hand Brewing – Filed under the "my bad" category, Left Hand Brewing made a big announcement that we didn't share during GABF weekend. They released Milk Stout Nitro, which is a replacement product for all the imported Stouts on the market. Through 2 1/2 years of R&D, Left Hand figured out a way to have a creamy stout pour out of a 12 oz. bottle without using a widget. Please follow this link for all the details on this beer.

Ninkasi Brewing – Ninkasi's and 21st Amendment's collaboration, Allies Win the War,  is going full speed ahead. Check out this wild poster made to promote it. Look out for ReNEWale to make it's debut in January 2012.  There have been preliminary talks with Stone Brewing Co. for a future Collaboration with them, but nothing has been finalized as of press.
Maui Brewing – From Garrett at Maui " We are going to be releasing the La Perouse White on draft and cans in the spring.  This is the beer we medaled with at GABF.  We had decided it would be the next limited run a couple months ago so the timing couldn't be more perfect than it was.
Also, I'd like to point out that not only are we not increasing or decreasing prices, our pricing model has remained exactly as it was since 2007 when we first launched cans.  I can't say that it will always be this way but our commitment to our fans has been to pass along the savings we realize thru growth efficiencies.  After all, our growth is due to our supporters and they deserve it."