Cigar City Marshal Zhukov's Imperial Stout Release Delayed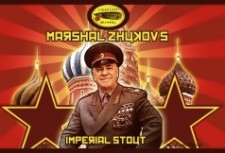 Cigar City Brewing updates Facebook Fans on pending release of Marshal Zhukov's Imperial Stout, which usually comes out in August.
Next week we're brewing a little guy we like to call MARSHAL ZHUKOV'S IMPERIAL STOUT. Unfortunately it's not looking like it'll be ready for release in August like we originally planned, but it will see an early September release. This is due to the transition to our new brewhouse, as it's been a rough (but oh so fun) one. Don't worry though, we're brewing even more than we did last year so there should be plenty to go around!