Chargers, Elysian and High Tide!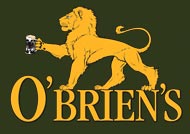 Hello Good Beer Fans!
As usual, there is much to tell you about this week.  Starting with tonight, Monday the 22nd, we will have the Chargers vs. Jets on Monday Night Football in HD on both the front and back tvs.  The new satellite dish has been installed and we now get a full complement of HD channels.
We'll have the sound on and our great pitcher special going – $9 pitchers of crafts and locals, $13 pitchers of strong/rare ales.  We have a lot of great hoppy beers on tap right now including Alpine Duet IPA and O'Brien's IPA, Green Flash West Coast IPA and Lagunitas IPA and Hop Stoopid.  I expect the Chargers to take out a bit of frustration on the Jets and make Brett Favre wish he had stayed retired.  And please, for the love of god, if you are Jets fan, go watch the game somewhere else.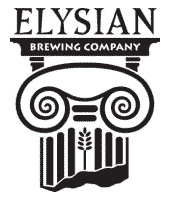 Elysian Night
Tomorrow night, Tuesday the 23rd, is our big Elysian Brewing Company party with brewer Dave Buehler.  This was supposed to be a launch party, but the beer will not be available in San Diego for at least another month or two.  So for now, this is an exclusive chance to try these great beers before anyone else in town.  We will have six total beers on tap, most of them are multiple GABF and WBC award winners: Wise ESB, Immortal IPA, Dragonstooth Stout, Bete de Blanche Tripel, Night Owl Pumpkin and Avatar Jasmine IPA.  Elysian is one of my favorite northwest brewers and the pub in Seattle is a great place that I have enjoyed every time I visit.  Dave is a great guy who will be eager to talk about his beer (while drinking one of course).  If you can't make it by on Tuesday, all six beers are in full kegs and should be on tap for Wednesday night as well (most likely they will make it several days, but one or two might be gone earlier).  For more info check out www.elysianbrewing.com.
High Tide Casks and Mac N Cheese
Thursday the 25th we have not one, but two casks of the brand new High Tide Fresh Hop IPA from Port Brewing in San Marcos.  This is the debut for this annual wet hopped ale.  The draft kegs will not be available until next Monday, so we are the first lucky ones to taste it.  The first cask will tap at 5 pm and I will tap the second one as soon as the first one is gone.  I expect the two casks to last all night, but I can never exactly predict just how much beer you all are capable of drinking.  I still do not have a firm date for the Wet Hop Weekend, but I am leaning towards the 23rd, 24th and 25th of October, right before Halloween.  On the food front, Lindsey will be making more of her incredible Duvel Mac n Cheese with pancetta.  You can also look for her beer chili during the week as well.
NBB Night and Brew Dog
Friday the 26th will be a mini New Belgium Night with two new beers on tap – Abbey Grand Cru and Giddy Up, an espresso beer.  I have never had either beer on tap before and I have never tried the Giddy Up at all.  The beers will be on tap by 5 pm on Friday.  And if there is any cask beer left from Thursday, we will roll it out on Friday night.  Saturday the 27th we will have some new bottles from Scotland and Brew Dog Brewing Company.  The beers are very American influenced.  We will have IPA, Stout, Amber and Imperial IPA.  The following weekend, Saturday, October 4th we will have the brewers, Martin and James, from Brew Dog at the pub from Scotland.  They will be there from 5-8 pm to answer questions about their great beers and probably share a few as well.
More Chargers
The Chargers travel to Oakland this weekend to play the Raiders at 1:05 pm.  Again we will have the game on in HD.  The following sunday, October 5th, is the Bolts first 10 am and we will be opening early for the game and serving breakfast from 10 am to 12 pm.  The Chargers play at Miami which may prove to be a more interesting game than I would have thought before the fins trashed the Pats (whom the Chargers play in the SUnday night game on the 12th – we will stay open late for that game).
Next Week
Next week's Thursday cask will be AleSmith X on October 2nd.  Friday the 3rd we will host a Stone night with the new collaboration beer between Stone, AleSmith and Mikkeller Brewing from Denmark that was brewed during the craft brewers conference.  We will also have the Ruination IPA and the Cali Belgique IPA on tap.  Tuesday and Wednesday, the 30th and 1st, we will have UEFA Champions Leauge games on at 11:30 am – see the soccer page of the website for match ups.  And as I already mentioned, we will have the Brew Dog brewers at the pub on Saturday the 4th and breakfast for the Chargers/Dolphins game at 10 am.
Beer and Cheese
Next month we will have our Fall Beer and Cheese Tasting classes with Taste Artisan Cheese and Gourmet Shop.  The dates are Wednesday, October 15th at 7 pm at Taste in Hillcrest and Sunday, October 19th at 6:30 pm at O'Brien's.  Cost is $40 and I will have a sign up sheet at the pub tonight (cash only please).  You can also contact Taste to use a credit card – there is a link to them on the friends page of the website.  We do not have all of the pairings set yet, but we will be using a blend of local, domestic (not that kind of domestic beer) and international beers for this tasting.  We should have about 7 beers and cheeses in all.  I will post more details as we make them up.
The Wi-fi is back to broadcasting and currently does not need a password.  We may use one in the future, but for now, everything is back to the way it was.  That is the good beer news for now.  We'll see you soon over a great beer.  Cheers, Tom
Tom Nickel
O'Brien's Pub
20 Taps – Tons of Hops
4646 Convoy Street
www.obrienspub.net