Cellarmaker Brewing Acquires The Rare Barrel, Will Move Production Out of Howard Street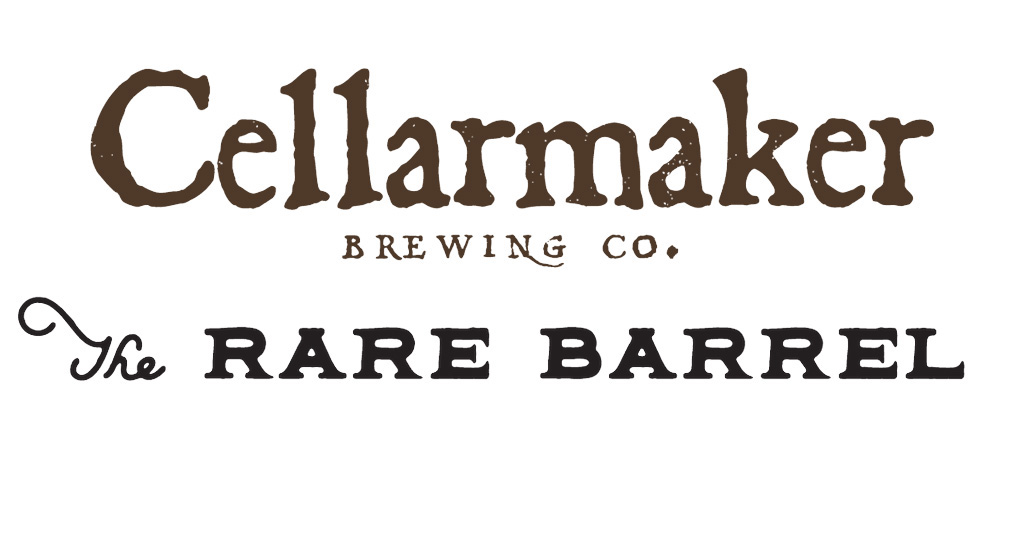 (San Francisco, CA) – The San Francisco Bay area gained a new generation of star breweries in the 2010's. Following in the footsteps of Anchor Brewing, Marin Brewing, 21st Amendment Brewing and Drakes, young startups Cellarmaker Brewing and The Rare Barrel carried the torch for modern craft beer tastes. While Cellarmaker made a name for their unfiltered hoppy beer and other "clean beer" offerings, The Rare Barrel joined the American Sour/Wild Ale movement, something that was very much in style and demand  when they opened up in 2013. While being a "sour only" house proved challenging, the talented folks at The Rare Barrel continued along, making some minor adjustments to stay current with the trends. While pundits predicted the challenges TRB would face in the market, it turns out they were looking to make a change. Here is a note from their Instagram page:
Over the past six months, we've been exploring a sale of the brewery. Like many others, the financial toll of the pandemic hit us hard and we determined that the best way of preventing a closure would be to find a partner to take over The Rare Barrel.
Today we're pleased to announce that we've reached a deal to sell to our friends at Cellarmaker Brewing, who will continue to produce and sell The Rare Barrel brand in addition to making their great beer in our facility.
For the past 10 years, we at TRB have had the great honor to work with so many terrific friends across this industry, a long list of wonderful employees and passionate customers. We thank you all from the bottom of our hearts for your support and kindness.
As part of the transition of The Rare Barrel brand to Cellarmaker we will need to close before they can officially take over. The exact date of that is still TBD but we will keep you updated. We anticipate many questions but please bear with us during this transition. More updates will come but for now we just wanted to say thank you for the years of support.
Stay sour.
Meanwhile, Cellarmaker is on the tail end of weathering the storm of COVID 19, in particular the extreme restrictions the city of San Francisco placed on hospitality businesses. All while spinning up a new location in Oakland. Today, we learn that they were unable to come to terms to keep their original Howard Street location in San Francisco, and luckily for Cellarmaker and The Rare Barrel, things have fallen into place.
We are excited to announce that we are acquiring The Rare Barrel brand and facility in Berkeley, California. We're thrilled to double down on our East Bay presence alongside our upcoming Oakland location @cellarmaker.oakland slated to open in February of 2023. We love the energy and sense of community in the East Bay. We're honored to join many friends in the area, producing high quality beer for the greater Bay Area.
We've been close friends with the The Rare Barrel  crew since before their brand and ours launched in 2013 and have worked together closely throughout the past decade on various collaboration beers, traveled to events together and even celebrated our 5 year anniversaries together. It's been a privilege to consider them friends and colleagues. We will continue the Rare Barrel brand and product line in addition to using the brewery in their facility to provide an increased presence of Cellarmaker beer throughout the Bay. More Pale Ales. More Lagers. More Barrel Aged Barleywine!
In the most bittersweet way, our lease at our Howard Street location is coming to an end and we've been unable to reach any reasonable agreement with our landlord to move forward. In all honesty, we outgrew the Howard Street space a long time ago despite continuing operations there. We've been on the hunt for a larger location to grow the brand for some time, the TRB space in Berkeley is just what we need. The decision to close Howard Street is not something we took lightly and was incredibly difficult.
We sincerely appreciate each and every one of you that has visited us at our Howard Street location over the past 9 years. We will continue to operate the tasting room through the end of December and hope you'll join us for one (or three) final beers before we say goodbye to our original flagship location.
The House of Pizza in Bernal Heights is not going anywhere and will continue to operate, serving as our San Francisco location. Please continue to visit us there for our Detroit Style Square Pies and Cellarmaker beer.
The Cellarmaker Berkeley location will begin making beer for our brand once the license transfer is complete in a month or so. We intend to reopen the taproom at that location in the Spring. Currently we are focusing our team's energy on opening @cellarmaker.oakland.
Thank you for all of your support. We look forward to Cellarmaker's next chapter @cellarmaker.berkeley
Sincerely,
Connor, Kelly and Tim