Cellador Ales Set to Halt Operations This Year
(Los Angeles, CA) – What seems like a brand new brewery to us, Cellador Ales, a sour ale / mixed fermentation focused brewery / blendery has announced that it will cease operations in their current state at the end of 2022. If you were to name the top three sour ale producers in Southern California, you would be hard pressed not to have Cellador Ales in that conversation. While the long term future is uncertain for the owners and beer makers of Cellador, we wish them the best, and thank them for their contributions to LA Beer.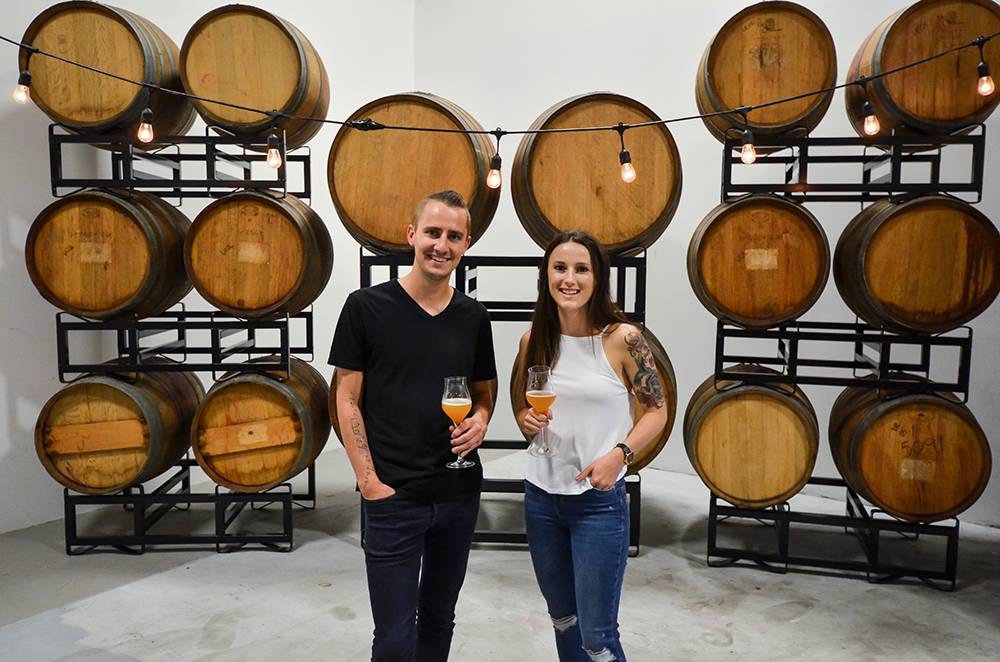 If would like to say "bye for now" to Kevin and Sara, you might want to consider snagging tickets to the 2022 Friend Fest at Cellador Ales on June 18th. Info and tickets here.
https://www.eventbrite.com/e/cellador-friends-fest-2022-tickets-349691495677
Here is the message from Kevin:
As our fellow brewers and friends, we wanted you to be the first to know. Unfortunately, after six and a half years in business, Cellador Ales will be closing our production space and taproom location at the end of this year. While we are still exploring options to keep Cellador up and running in a new location, that future is uncertain.

Sara and I write this email with some sadness but more than anything, we feel gratitude to all of you for all of your support.

Let us start by saying thank you!!! Before anything else, thank you so much. To every single person who has supported us and helped us over the years, I'm so grateful for this experience; for being able to share myself and my art through this brewery, and for being a part of the exciting and supportive culture of craft beer in Los Angeles. It's such a cool community of passionate people who love what they do. And we want to give an extra big shout out to our club members. Every single year, your support and trust are what made this whole project possible. And to all our employees over the years; thank you for your time and dedication and the exceptionally high standards you met as the ambassadors of Cellador Ales.

It's been a long six and a half years with many ups and downs. Holy fuck, it's astounding how much and how quickly things can change, and in ways you would never have guessed. Obviously, the pandemic is at the top of that list of ground-shattering upheavals. At the beginning of Covid, I couldn't imagine how the brewery would survive, but we adapted and made some tough decisions, and made it through the first two years. But…something I can't quite put my finger on has been rippling through the industry in 2022; It has unexpectedly been the toughest year since the pandemic started, for us, and apparently many other small breweries.

We came to the decision to close our doors through the confluence of many factors. Financial issues, lease issues, personal life changes, and more. It is important to us to get out in front of it, come up with a plan, and not have to make decisions out of desperation.

Closing this location, like the beer we make, will be a slow process. We will be running the taproom through the end of 2022. We still have a lot of exciting beers to release, and we want to make sure that we honor our commitment to 2022 Syndicate and Cellar Door Club members to have a full year of benefits, and to release all of the remaining allocations that were promised.

I love all of you. I'm sad to be closing this chapter, but also excited to see what will be next. If you see me please come give me a big hug.

I hope the beers have brought pleasure and joy and fun to you and your family and friends. Please come visit as much as you can before the end of the year.  And hopefully we can work out finding a new location or keeping the brand alive somehow.