Cascarudo: 5 Rabbit Cervecería & Central State Brewing Collab
(Bedford Park & Chicago, IL) – After independently experimenting with cascara as a central ingredient in our beers and comparing notes at the yearly coffee and beer festival "Uppers and Downers", we decided to join forces and brew a cascara beer together.
The result is a beautifully balanced kettle sour red, brewed with a very healthy dose of cascara which adds layers of red fruit, leather and funk. Orange peel and ginger compliment the red malt profile while brightening the beer as a whole. The beer finishes with some oak spirals during fermentation.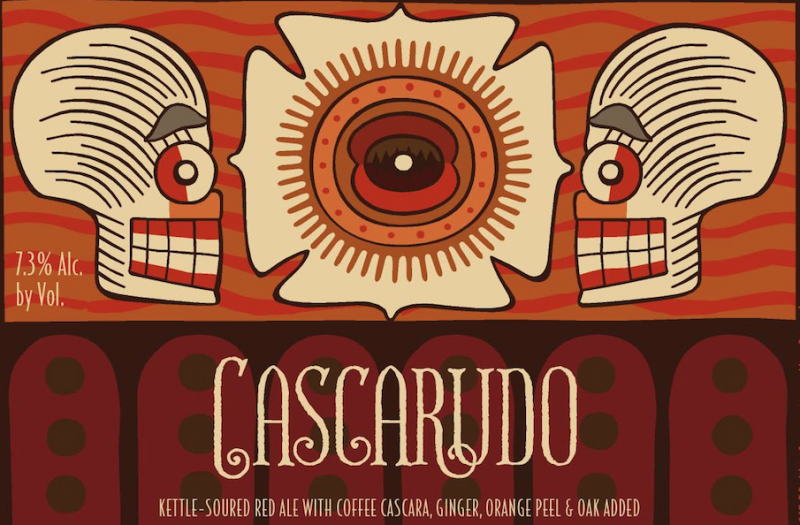 As per usual in our coffee adventures, we also partnered with Gaslight Coffee Roasters who helped us source the cascara from Las Lajas coffee farm in Costa Rica, an organic farm and micro mill known for being one of the first to process honeys and naturals in the region.
¨Cascara¨ means husk or peel in Spanish. They are the dried pulped skins of the coffee cherry. They are usually sun dried before being packaged. Cascara is considered a by-product of the coffee making process, usually discarded as waste or used as compost.
"Cascarudo" is Costa Rican for shameless…
About 5 Rabbit Cervecería
5 Rabbit is the first US based Latin American-inspired brewery. We hope to bring the energy, passion and amazing richness of Latin culture and cuisine to the delicious world of craft beer.
5 Rabbit beers are mysterious and captivating; every sip reveals some new detail. We hope our beers will appeal not just to super-enthusiasts, but to everyone seeking fresh, unique and delicious beers.
www.5rabbitbrewery.com – @5RabbitBrewery – facebook
About Central State Brewing
Central State explores the delicate art of yeast interaction and cultivation in an experimental process as a third wave brewery dedicating themselves to 100% Brett brewing.
Founded by a technically-minded team with an experienced brewer, Central State aims to contribute to the innovation and knowledge-sharing culture that has defined this new generation of American brewing through experimentation, collaboration, and artisanal gypsy brewing.
www.centralstatebrewing.com – @CSBrewing – facebook