Cascade To Release Some Exciting New Sours Soon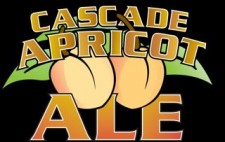 A bottle update: Sang Noir is looking on target for a May release, when we know the exact date, we'll send you an email and post to Facebook and Twitter. It will be available at the Barrel House, the Raccoon Lodge, and online at http://cascadebrewingbarrelhouse.com/info_order%20form.pdf.
Figaro is bottled and in the warm room! It will likely be released in late May. However, Figaro WILL NOT be available for on-line sale or any distribution (sorry, out of towners). It will be extremely limited and available ONLY at the Barrel House, the Raccoon Lodge and City Beer Store in San Francisco. Figaro is a blend of strong blond beers barrel aged with dried Adriatic white figs and Spanish lemon peel.
Apricot 2011 is in the fermenter and will be third in line for release.
Perhaps most exciting, we will be doing our first ever bottling of Strawberry this Thursday! This is a draft and bottle project, with an anticipated June release. This will be available at the Brewery and the Barrel house, but it has not yet been determined if it will be online – depends how many cases we end up with.