Call To Action – Help New Jersey Craft Brewers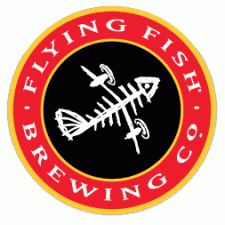 Flying Fish Brewing of Cherry Hill, NJ passed this along. While it pertains to our brothers and sisters of NJ, this could easily apply to the cornball regulations in your state. If you have a moment, read this over, and if you feel compelled, help them out. Fun fact: Danny Fullpint is a New Jersey native!  Cheers.
We Need You to Help NJ Craft Brewers and Craft Beer Consumers
Attention all New Jersey Residents:
For the first time since craft brewing was legalized in New Jersey, there's an opportunity for you to make a difference and help NJ brewers and consumers.
On Monday, March 5th, the New Jersey's Senate Law and Public Safety Committee will meet to vote on S-641. The bill, developed by the Garden State Craft Brewers Guild, will give all craft brewers in the state more flexibility in how, when and where they sell and promote their beer.
Current regulations highly restrict what NJ brewers can do—especially when compared to the surrounding states of NY, PA and DE.
This will lead to a healthier environment for small brewers and more choices for craft beer consumers.
By Friday, March 2nd, please contact the 5 members of the Senate Law and Public Safety Committee (listed below) to let them know that you support the legislation as a craft beer consumer and ask them to VOTE YES on the bill.
For your information, Committee Chairman Donald Norcross is already a co-prime sponsor of the legislation. You should thank Chairman Norcross for his sponsorship and for allowing the bill to be voted on in committee on the 5th.
When calling the other members of the committee, you should comment on how this bill will help small brewers continue to create jobs, improve tourism opportunities and cut needless red tape. From the consumer perspective, you should comment on how the bill will allow you to have better access to the locally made craft beers you love and want more of.
Remember, please call or e-mail these members by Friday, March 2nd to make sure your voice is heard and your support for S-641 is registered.
Thank you for your continued support of New Jersey's craft brewers.
Members of the Senate Law and Public Safety Committee
Norcross, Donald – Chair
Audubon Commons Shopping Center
130 Blackhorse Pike
1st Floor
Suite D-3
Audubon, NJ 08106
(856) 547-4800
[email protected]  
Greenstein, Linda R. – Vice-Chair
7 Centre Dr.
Suite 2
Monroe, NJ 08831-1565
(609) 395-9911
[email protected] 
Bateman, Christopher
36 East Main St.
Somerville, NJ 08876
(908) 526-3600
[email protected] 
Holzapfel, James W
852 Highway 70
Brick, NJ 08724
(732) 840-9028
[email protected] 
Sacco, Nicholas J.
9060 Palisade Ave.
North Bergen, NJ 07047
(201) 295-0200
[email protected]
Thanks for your support of New Jersey's small brewers.