Buzzsaw Brown Returns to Deschutes Brewery Line-up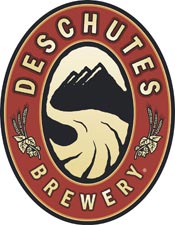 Buzzsaw Brown to Kick Off the New Year
Deschutes Brewery's first seasonal release of the year, Buzzsaw Brown, honors the historic heritage of the brewery's hometown of Bend, Oregon. The town's history extends back to when workers spent long, hard days in the sawmills on the banks of the Deschutes River.
Buzzsaw Brown creates a tasty encore to the brewery's winter seasonal, Jubelale. This will be Buzzsaw Brown's third year as part of Deschutes' strong seasonal line-up that also includes Cinder Cone Red and Twilight Ale. This remarkable brown ale is chestnut in color with a slightly sweet, biscuit-like flavor. Buzzsaw Brown is a highly drinkable beer that is rewarding for any occasion.
"Buzzsaw Brown is one of my favorite beers," says Deschutes Brewery Brewmaster Larry Sidor. "The unique combination of the finest European and American malts makes it a very flavorful beer that pairs well with a wide variety of foods."
Deschutes Brewery and Public House Head Chef Matt Neltner recommends pairing Buzzsaw Brown with Meatloaf and Mashed Potatoes or your favorite Veggie Burrito.
Buzzsaw Brown will be available in 6-packs, 12-packs and on draft in 12 western states from January through March. Suggested retail for six-packs is $7.00 – 9.00.
4.8% Alcohol by Volume (ABV)
28 International Bitterness Units (IBU)
About Deschutes Brewery:
Overlooking the wild & scenic Deschutes River in Central Oregon, Deschutes Brewery has brewed exceptional handcrafted ales since 1988. Starting as a small brew pub serving locals their favorite beers in downtown Bend, Deschutes now sells beer across the western U.S. and has a second pub in Portland, Oregon. Over the years, Deschutes has maintained its commitment to innovation and exceptional quality with flagship beers such as Mirror Pond Pale Ale and Black Butte Porter, as well as new additions like The Abyss and Hop Trip. For more information about Deschutes Brewery and its award winning beers please visit www.deschutesbrewery.com.