Buzzards Bay – Lager Night and Growler Info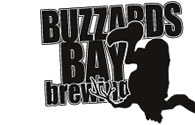 Buzzards Bay Brewing Updates Us on Lager Education Night and Growler Fill Information.
Lager Education Night Thursday, May 7th 5-8pm In celebration of Cinco de Mayo, Buzzards Bay Brewing is gonna turn up the heat! The grills will be on (weather permitting), the cornhole will be out and this will be your first chance to try this year's Summer Wheat. We think the Summer Wheat and the Gold Medal Lager will be perfect accompaniment to all things hot and spicy. As always, $5.00 get you a glass to keep with two fills and we will be giving tours of the brewery. So, bring your friends, something hot and spicy to throw on the grill and join us!
Growler Pricing Over the past week we have heard a lot of feedback regarding our plans to raise the Growler refill price to $10.00; some were supportive and understanding, some not so much. So, we decided to focus on the constructive feedback and we have come up with a compromise: Effective Saturday, May 9th Growler Refills for our Year Round Beers (Lager, Pilsner and Black Lager) will remain at $8.00 each Growler Refills for our seasonal Summer Wheat will be $9.00 each We understand that given the economic times, every dollar counts … that goes for us too. And to be honest, the more beer we can sell either out of the tasting room or in the market, the better able we are to keep the costs down for everyone. Please ask for Buzzards Bay Lagers at your neighborhood package store or favorite local restaurants and bars.
The Full Pint Point of View: Could you imagine a world where you can get a large sandwich for $5.00 and a growler for $8-9 bucks!?