The Bruery Unveils 2015 Hoarders Society Initial Package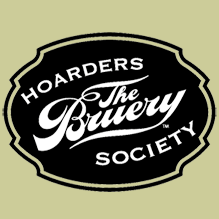 (Placentia,CA) – The Bruery Hoarders Society initial package, membership has its perks and privileges. Cheers!
On January 5th, when we open for Society Member Monday at 5pm, the initial bottles included with your membership will be ready for you to pick up.  On that day, you'll also get an email regarding the allocations for sale in January.
Pickups are available at our Society Fulfillment Center located next to our brewery at 741 Dunn Way.  We strongly encourage you to always email us at least 24-48 hours before stopping by so that we can have your order packed up when you arrive.  You can reach us at [email protected]
Included in your initial package will be: 2 bottles of Black Tuedsay™ Port Barrel Aged, 2 bottles of Black Tuesday™ Madeira Barrel Aged, and 3 bottles of Mocha Wednesday™ along with a brand new Hoarders Society growler.