The Bruery Debuts Jardinier and Freckle This Month
(Placentia,CA) – The Bruery releases two new beers for the month of February. Read on for details of Jardinier and Freckle, and who will be able to purchases these new ales. Cheers!
The Bruery Jardinier
Jardinier, which is French for "gardener", was inspired by the fresh, sessionable beers on the Belgian dinner table. Bright and flavorful with an assertive hop character, Jardinier is a perfect beer for any occasion, casual or ornate.
Jardinier is flight and bright. A perfect combination for nearly any garden fresh dish. Showcase it alongside a simple toast with California smashed avocados or go all out with a braised lamb shank with spring vegetables. Either way, it's hard to go wrong.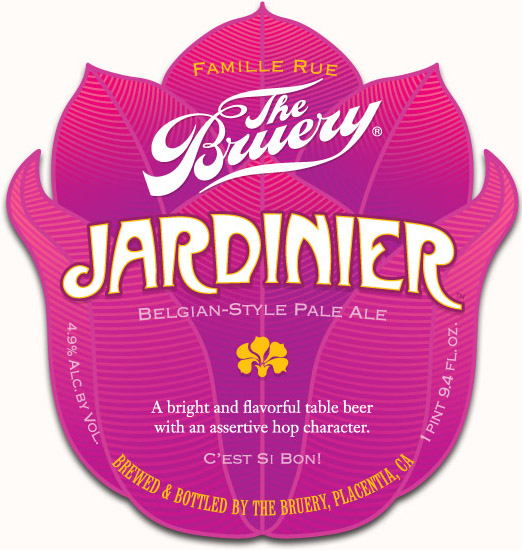 The Bruery Freckle (Preservation Series exclusive)
Freckle is a robust imperial stout that has been infused with the essence of an elegant Mexican molé. The dark, roasted barley in this 10.8% abv stout has been accented with a touch of rich chocolate and a hint of south of the border spice for our interpretation of the unique, sweet & savory sauce used throughout southern Mexico.
Another blend of classic Mexican flavors.  Sweet, spicy, a bit of alcohol bite.  We'd be hard pressed to say that Freckle, like Or Xata, wouldn't be great with classic Mexican meals.  This one may also be perfect for dessert as it is rich with chocolate.  Try it with some homemade Mexican-style fried ice cream.