Bristol Brewing Says "Tis' The Saison"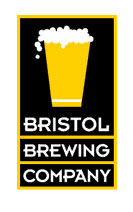 Our calendars may insist that it's still winter, but today anyway it feels like spring has already sprung. The little sparrows who winter here, fattening themselves on the spent grain, are all off in search of more traditional sparrow eats, the Beerocrat is wearing sandals and working outside, and there are more camelbacks than car keys in the brewery. Another sure sign that spring is just around the corner: everyone here is abuzz about Saison Ales.
You're clever so you probably already know that Saison means "season" in French. We're also sure you could go on for hours about how the style originated in the farmhouses of rural Belgium and were brewed seasonally to be the workday refreshment for the farmhands and were flavored with whatever herbs and spices were available at the time. That tradition has continued: saisons are still heavily influenced by the flavors of the season and are still perfect for drinking at work, provided you work on a Belgian farm or in a brewery (not to rub it in, but we feel we made the best of all possible career choices).
And since you're so well-versed on the subject, we guess it's probably not big news to you that our assistant brewer John Schneider specializes in Belgian ales, saisons in particular, and that he has a brand new, super exciting side project: a new brewing company called Black Fox Brewing. John has the fully enthusiastic and unqualified support of Mike Bristol and everyone here at the brewery, so we're thrilled to announce that the first of his brews will be available at the Black Fox unveiling in the Bristol Tasting Room on Friday, March 13th. He'll be presenting his Debut Saison. The Beerocrat got to taste it the other day — because we know someone who knows someone — and we can't wait to have a bigger glass. It's a bright and refreshing ale flavored with ginger and lemon zest. It's the perfect brunch beer, so we're sure it will go perfectly with the spring-inspired menu put together by Blue Sage Catering. Please come down at 5:00 next Friday and congratulate John with us, have some snacks and prepare to be wowed.
Cheers,
Laura
The Bristol Beerocrat