Breaking News – Strong Ale Fest will Double as DarkLord Day II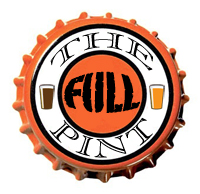 TheFullPint.com has just learned that the super rare, highly sought Three Floyds DarkLord Imperial Russian Stout will be on hand at the 12th Annual Strong Ale Festival. This will most likely only be available at the VIP Session, Friday December 5th, from 1pm – 4pm.  Unfortunately, the tickets to the VIP session are sold out, fortunately, all the people who got the VIP Session tickets will be in for a treat.
Click this link to read thefullpint.com's review on DarkLord Imperial Russian Stout by Three Floyds Brewing Co.
Read on to recap some of the other tasty treats, that will definitely be in the VIP Session:
The Bruery
Humulus Gold – Belgian-Style Hoppy Golden Strong Ale, 9% ABV
Virgin Papier – Belgian-Style Old Ale, the non-barrel aged version of our forthcoming anniversary ale, which will be named "Papier" (French for "Paper", the first of the traditional marital anniversary presents), 14.7% ABV (intended for the VIP session, but may be enough to go around for Friday night)
Avery Brewing
Bad Sally = Salvation barrel-aged with Brett from Drie Fonteinen.
De Vogelbekdieren = A blend of three Avery oak-aged experiments.
Oaked Oude Deux, an unreleased small-batch Avery beer. Oude Deux is a drak, roasty 8% ABV beer brewed with the Rochefort Belgian yeast strain. For the oaked version, brettanomyces were added to the casks for the subsequent 9 months of aging.
Opus One Reverend, our Belgian Quadrupel. This was aged for 8 months in Opus One Cabernet Sauvignon casks. One of the casks remained somewhat neutral, the other acquired a mild sour aspect.
Buffalo Trace Reverend, aged for six months in an Eagle Rare whiskey cask from Buffalo Trace. This cask was generously loaned to us by Chris Black at The Falling Rock.
Maui Brewing Co.
Black Pearl and
Father Damien Abbey Ale
Stone Brewing Co.
Double Bastard Ale, Vintage 2008 Dry Hopped with Amarillo and Columbus Hops
Stone 11th Anniversary Ale – A strong, black IPA.