Boulevard Brewing Introduces New Leadership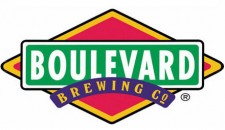 Kansas City, MO – Boulevard Brewing Company today announced that Steve Mills, a 16-year brewery veteran, will lead sales efforts for the Kansas City company. Mills started with Boulevard as a sales representative and advanced to Director of Sales before assuming the post of Chief Operating Officer in 2008. "Steve has long played a key role in our success," said Boulevard CEO Mike Magoulas. "As Vice President of Sales, I'm confident his broad experience and passion for great beer will benefit us immensely."
In related moves, two members of the sales team have been promoted to leadership positions. Rob Goodyear has been named Boulevard's Director of Sales-East, and Bryan Miller appointed Director of Sales–South. In addition, industry veteran Jim DeBolt was recently hired as Regional Sales Manager to represent the brewery in Greater Chicago and Indiana, and Patrick Brady has come on board as a Colorado sales representative.
About Boulevard Brewing Company
Boulevard Brewing Company has grown to become one of the largest specialty brewers in the Midwest, dedicated to the craft of producing fresh, flavorful beers using traditional ingredients and the best of both old and new brewing techniques. Boulevard beers are distributed in 25 states and in the District of Columbia. For more information, visit www.boulevard.com – @Boulevard_Beer – facebook.