Boulevard Brewing Company Expands Distribution in Virgina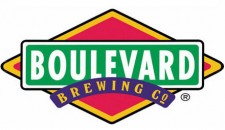 (Kansas City,MO) – Beer lovers in Virginia have something new to look forward to this summer. Boulevard Brewing Company, which currently sells a few of its beers in a limited portion of Northern Virginia, will soon expand its footprint to cover the entire Commonwealth. Richmond area residents will find Boulevard beers in their market beginning June 1, with a July rollout in and around Virginia Beach. The remainder of the Old Dominion State will see beers from the Kansas City brewer in August.
Boulevard has entered into distribution agreements with Loveland Distributing of Richmond, Chesbay Distributing, LLC, located in Chesapeake, Va., serving the Hampton Roads area, and Blue Ridge Beverage Company, which services the western side of the state. "We're delighted to be able to expand our presence in Virginia," said Steve Mills, vice president of sales for Boulevard. "The state has come a long way in a short time, earning a reputation as a craft-centric market, a place where serious brewers want to be."
Virginia distributors will feature the brewery's critically acclaimed Smokestack Series beers, along with Unfiltered Wheat Beer, Single-Wide I.P.A. and 80-Acre Hoppy Wheat Beer from its family of core brands.
About Boulevard Brewing Company
Boulevard Brewing Company has grown to become one of the largest specialty brewers in the Midwest, dedicated to the craft of producing fresh, flavorful beers using traditional ingredients and the best of both old and new brewing techniques. Boulevard beers are distributed in 25 states and in the District of Columbia. For more information, visit www.boulevard.com, facebook.com/Boulevard, or follow us on Twitter at twitter.com/Boulevard_Beer.