Big Swell IPA Takes Gold in Canada!
Maui Brewing Co. (MBC) is proud to announce that their Big Swell IPA won a gold medal at this year's Mondial de la bière. Beers are not entered in categories at this event. International judges sample and collectively assess the proper category to judge it by and then rate it based on how it represents the style. This allows a beer to be judged solely on merit and quality, not swayed by stylistic ambiguities.
This 15th annual Mondial de la bière, Canada's World Beer Cup, was held May 28-June 1, 2008 in Montreal. It is estimated that nearly 75,000 people attended this international event.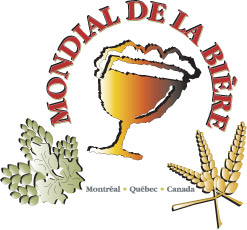 Over 450 local and imported beers were sampled. 15 beers were especially brewed for this 15th anniversary event and a new French pavilion was also featured. Beer lovers from all over the globe were able to attend workshops and tastings. Teachers from Montreal beer school the École de Biérologie MBière were on hand at the festival offering workshops and answering questions on professional beer certification. Jeannine Marois, founder and president of the event, announced that a new Mondial de la bière would be held in Strasbourg, France. The first edition of this event would take place October 16, 17, and 18, 2009 and the Montréal event would be held on June 3 to 7, 2009.
MBC produces genuine Hawaiian beers. Their trio of packaged microbrews are wholly produced and packaged in Lahaina by MBC. Although of course, these are USA products, due to Maui's geographical location, MBC products can actually be considered "imported" to the mainland, especially given the fact that the Hawaiian Islands are the most isolated group of islands on the planet! When you are drinking a MBC microbrew, you are guaranteed that you are enjoying an authentic Mauian beer.
With a strong commitment to the local economy, and deep concern for the environment, MBC microbrews are packaged with the most ecologically-friendly materials. Although cans and bottles are both recyclable, bottles still break and may pose a risk at beaches. The cans are manufactured on Oahu and designed by local Maui artists and have the added bonus of protecting the beer in the best possible manner, protecting our beers from both light and oxygen damage which can seriously compromise the taste. Plastic rings are dangerous to marine life and therefore, you will find a recyclable cardboard wrap around the cans. The spent grain from beer production is donated to local ranchers for cattle feed; and any cans damaged in production are donated to the Maui Humane Society. A few months back MBC purchased equipment from Maui Land & Pineapple, preserving a piece of Hawaii's canning history.