Bid on Rare Beer in Silent Auction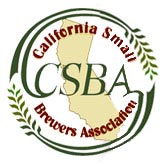 California Small Brewers Association to hold 2nd annual Silent Auction
Incredible array of rare beers and brewery items on the auction block this Sunday
Nevada City, Calif. – February 9th, 2009 – What does the world's heaviest six-pack, lift tickets and lessons at Dodge Ridge ski resort, a day of brewing your own beer in a craft brewery and a whole slew of aged, rare beers have in common?
These are just a few of the items that will be available at great values this Sunday, February 15th at the California Small Brewers Association's 2nd annual Silent Auction.
Held in conjunction with the Best of the West Brew Fest at the Oakland Convention Center (Marriott Hotel) in Oakland, California, the CSBA auction will allow beer enthusiasts to bid on rare, and in some cases priceless items. Such as two tickets to the members and industry-only session of the Great American Beer Festival in Denver. Or how about six magnum bottles of Anchor Christmas Ale, each a different vintage? Priceless! Also on the auction block will be private dinners with brewers, VIP brewery tours, gift certificates galore. And much more!
Admission into the Best of the West Brew Fest allows you to participate in the auction. There is no cost to bid, so let the bidding begin!
The beer fest will have over 50 breweries pouring beer from around the world. Tickets are $35 per person. A Media/VIP session starts one hour early at 3:00 pm and will feature special limited production beers. VIP tickets are $50.
All proceeds go directly to the CSBA, a non-profit trade organization protecting the craft brewers of California. Ticket sales by Visa/MC, phone 800-430-BEER or visit celebrator.com and buy tickets on line from Pay Pal.
The CSBA can be reached at 530-265-0422