Bell's Brewery Promotes Laura Bell to CEO
(COMSTOCK, MI) – Bell's Brewery, Inc. is proud to announce that effective Feb. 1, Laura Bell, co-owner, has assumed the role of CEO.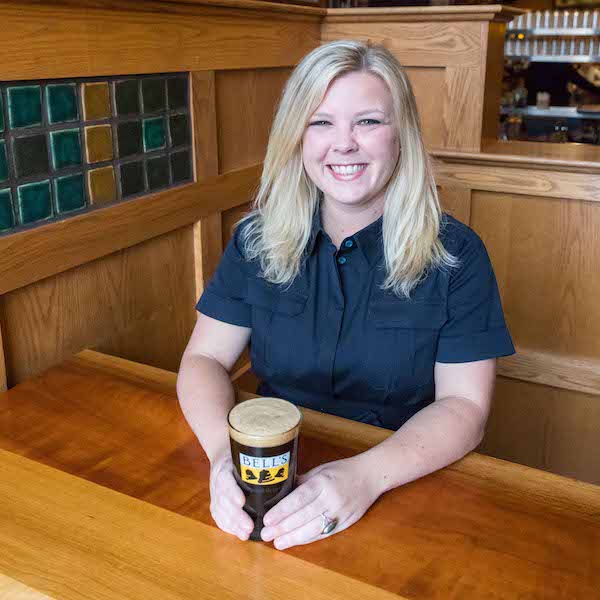 Larry Bell will continue in his role as president and remain active in various projects, including long-term planning and overall direction with Laura reporting directly to him.
READ: Details on 2017 Bell's Hopslam Release
"When I started this, I didn't know that I would be so fortunate to have a partner that shared my passion for our brewery and the people who make it what it is," Larry Bell, Bell's founder, said.
A second generation co-owner, Laura will oversee all brewery operations and planning for Bell's and its sister brewery in Escanaba, Upper Hand Brewery. Bell's is the 7th largest craft brewery in the U.S.
This marks the beginning of the next chapter for our family-owned business and I am very proud of the leader Laura has become," Larry Bell said.
This change in leadership will further strengthen our future in this ever changing marketplace.
"I am honored and humbled at this opportunity. Our team has done an amazing job and it's exciting to think about where we go next not only as a brewery, but also as a company that is deeply committed to its community, its employees and partners," Laura Bell said.
"I have learned a lot from my father and I look forward to continuing the work he started in 1985," she said.
Laura was just 2 months old when her father founded Bell's Brewery. She spent much of her childhood helping with odd jobs and eventually worked in the Eccentric Café's kitchen during high school.
Laura officially started working at the brewery full-time in 2007. Since then, she has spent time in sales, all areas of beer production and in marketing. As Vice President, she oversaw the brewery's Business Insights, Government Compliance, Marketing, Sales and Specialty Brewing departments.
Laura is deeply rooted in Kalamazoo and an active member of the community.
ABOUT BELL'S BREWERY, INC.
Bell's Brewery, Inc. began in 1985 with a quest for better beer and a 15 gallon soup kettle. Since then, we've grown into a regional craft brewery that employs more than 520 people over a 31 state area, in addition to Puerto Rico and Washington DC. The dedication to brewing flavorful, unfiltered, quality craft beers that started in 1985 is still with us today. We currently brew over 20 beers for distribution as well as many other small batch beers that are served at our pub in Kalamazoo, the Eccentric Cafe. Our ongoing goal is to brew thoughtfully, creatively and artistically. 100% family-owned and independent, we strive to bring an authentic and pleasant experience to all of our customers through our unique ales and lagers. For more information, please visit bellsbeer.com.
You can also follow Bell's on Facebook, Twitter, Instagram, Snapchat and Untappd.