Beer News from Arbor Brewing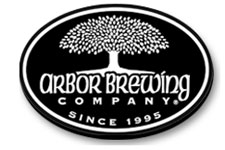 From Rene Greff of Arbor Brewing Company, Ann Arbor, MI.
Ah, the lazy days of summer. We have a light schedule for June which means more free time to hang out in the beergarden at the Corner or on the patio at ABC.
NEWS
Guess who's moving out of the stone ages? You can now follow us on Facebook and Twitter. ABC FB Corner FB (I'm actually not far enough out of the stone age to provide you with a twitter link – Matt's the tweeter (twit?) in the family but I'm sure you can find us easily enough J)

FEATURED EVENT
Corner Brewery – RatFest '09 – Jun 20, 2009 6:00 – 9:00 PM
We stayed up all night Friday May 1 to brew enough small-batch specialty beers to throw our own festival! RatFest 09 will feature all 23 of the great "home-brews" that resulted from our first annual Big Brew-a-thon. There is a fantastic line-up of really interesting brews so beer lovers aren't going to want to miss this one. Tickets are $25 if purchased in advance ($30 on tasting day) and are good for entry, beer samples and snacks and a commemorative tasting glass. Must be 21. Event will be held in the beer garden weather permitting. In case of rain it will be in the brewery and lounge. Advance tickets available at the pub or over the phone by calling 734-480-2739. Tickets are limited so don't wait until the last minute or you may get left out. Check out the video of the brew-a-thon or the flyer. PLEASE NOTE: THE BEERGARDEN WILL BE CLOSED TO THE PUBLIC DURING THIS EVENT
OTHER FUN STUFF

ABC Brew Pub – Beer Tasting: Fruit Beers Jun 11, 2009 7:00 PM
Join us for our second ever fruit beer tasting. We'll be serving up everything from Blueberry Stouts to Cherry Alts, from sweet to sour, and from easy-drinking to big and bold. We'll select 25-30 of our favorites, pair them with an appetizer buffet, provide style and tasting notes, and top off the night with a door prize drawing. Tastings run 7-9 PM. Tickets are $25 in advance and $30 if purchased on tasting day. Advance tickets recommended as tastings often sell out in advance. Call 734-213-1393 to order tickets over the phone.
Corner Brewery – Introduction to Homebrewing Class – Jun 20, 2009 2:00-5 PM
Want to learn how to make your own beer at home? Join owner and head brewer Matt Greff for a hands-on class in which you'll learn the basics needed to brew your own malt extract beer at home. We'll be drinking while we brew so you gotta be 21. Class participants will also get to enjoy free samples of your beer at a rat pad release party. This course is being offered through the Washtenaw Community College Lifelong Learning Program. Advance registration required.
Corner Brewery – Beer Tasting Class – Jun 20 & 27, 2009 3:30 – 6 PM
Back by popular demand! Join ABC owner Rene Greff for a two-part class on beer flavors and history. The first session (Saturday, June 20th) will cover the brewing process and the flavor impacts of ingredients on beer. The second session (Saturday, June 27th) will discuss the history of beer and its impact on the development of specific styles and characteristics. This course is being offered through the Washtenaw Community College Lifelong Learning program. Classes will be held at the Corner Brewery. All-inclusive course fee is $59. This is usually taught as 2 separate courses for $45 each so this is a great deal! We'll be drinking beer so you gotta be 21. Advance registration required.
ABC Brew Pub – Transition Ann Arbor Film Series Jun 2, 2009 06:45 PM Info at annarbortransition
Film Series in the Tap Room presented by Transition Ann Arbor, part of The Transition Towns Movement. Bringing the head, heart and hands of communities together to make the transition to life beyond cheap oil.
June 2nd : The Power of Community
June 9th : The end of Suburbia: Oil depletion and the collapse of the America Dream.
June 16th : A Crude Awakening – The oil crash
June 23rd : Transition Town Movies
Films followed by discussion of the Transition Towns movement.

ABC Brew Pub – WCBN's Free Movie Night – Xanadu – Jun 10, 2009 08:30 PM
Join us in the Tap Room for WCBN's monthly Free Movie Nights!
Movies will screen every second Wednesday of the month with the movie beginning at 9pm.
Xanadu (1980)Concerned about angst-ridden artist Sonny Malone (Michael Beck), Zeus dispatches winsome muse Kira (Olivia Newton-John) to Earth to inspire the painter. Kira hooks Sonny up with wealthy Danny McGuire (Gene Kelly) – a musician Kira buoyed decades earlier – and the trio revamps a vacant building into the world's coolest disco roller rink. Blending nostalgia and 1970s glitz, Xanadu includes tunes by Newton-John and the Electric Light Orchestra.

Corner Brewery – Bull Halsey CD Release Party – Jun 13, 2009 08:00 PM
"With a reverent bow to the past of Chicago's electric blues scene, the city grime of Detroit, and a little Midwest prairie dust mixed in, you have all the ingredients you need to whip yourself up a nice batch of 'Halsey'. Who's got soul? …Bull Halsey's got soul to spare. Bull Halsey dresses sharp. Bull Halsey plays the blues." Excerpt from http://www.bullhalsey.com
Scotty Karate is coming all the way from Brooklyn NY to play a set to open the show so no excuses, come to this show. Music starts at 8pm. Come on out and celebrate two years of our hot dry work. no cover and smoke free.
ABC Brew Pub – Restaurant Week – Jun 14, 2009 11:30 AM
Restaurant week is your opportunity to try as many downtown Ann Arbor restaurants as you can fit in your schedule and your budget the week of June 14 – 19. Many of downtown Ann Arbor's finest and funkiest restaurants, including Arbor Brewing Compnay, will work to impress you with a creative sampling of what they do best. You get the chance to "test-drive" restaurants you may have never tried for a very special price. Please visit www.mainstreetannarbor.org for more information. Menus will be posted soon!
Click here for hours and directions to these events!