Beachwood Brewing Medals Five Times At 2013 Great American Beer Festival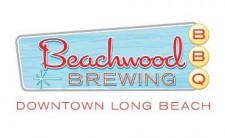 Last week Beachwood Brewing participated in an exciting beer festival called Great American Beer Festival® (GABF). For those of you who aren't aware, GABF is a three-day annual event hosted by the Brewers Association, held in Denver, where visitors gather to sample more than 2,000 different American beers. Over 100 beer judges evaluate beers entered by almost 500 domestic breweries and award gold, silver, and bronze medals in 83 beer style categories. Beachwood BBQ & Brewing is thrilled to announce that we brought five medals home to Long Beach.
Gold: Kilgore Stout, American-Style Stout
Gold: Foam Top, Golden or Blonde Ale
Silver: Udder Love, Sweet Stout or Cream Stout
Bronze: System of a Stout, Coffee Beer
Bronze: Barrel-Aged Full Malted Jacket, Wood-and Barrel-Aged Strong Beer
Additionally, we were named Mid-Size Brewpub and Mid-Size Brewpub Brewer of the Year. An honor that we share with our entire staff and, of course, our loyal customers. Thank you for all of your support throughout the years. Because of you, we continue to work hard every day to bring you the highest-quality product possible.
To see a full list of all of the medal winners from GABF 2013, click here.
www.beachwoodbbq.com – @BeachwoodBBQ – @BeachwoodBBQ_LB – facebook