Beachwood BBQ & Brewing News: Tovarish Release and Triple Rock Collaboration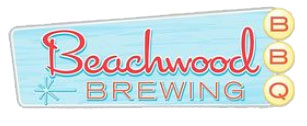 Things are crackin at Beachwood BBQ & Brewing. Read on about the next seasonal release, Tovarish, as well as a reunion collaboration with Triple Rock brewer Rodger Davis.
Tovarish Release Party!
You asked for it…Tovarish Imperial Espresso Stout will be released on Wednesday, November 30th at the brewpub in Long Beach.
Tovarish is a bold Russian imperial stout brewed with a base of British Maris Otter barley and heaping amounts of roasted barley and specialty malts. It's finished with a touch of blackstrap molasses along with espresso brewed with the finest Arabian Mocha-Java coffee from our friends at Peet's. Tovarish is remarkably rich and complex. Savor the layers of roast and dark fruits with every sip. 11.2% ABV
Starting at 6pm you'll be able to grab your first pour. NOTE: Growler fills will be available ONLY AT THIS EVENT. We'll also have special menu items and Julian will be on hand to talk about his brews. Cheers!
The Laurel IPA Collaboration with Triple Rock's Rodger Davis
Turns out brewing is fun..but brewing with friends is even better! That's why our Brewmaster Julian is collaborating with longtime friend and brewer Roger Davis, from Triple Rock Brewing on one of Julian's old homebrew recipes, Laurel IPA.
Actually, Rodger and Julian have come together on this beer at Triple Rock a couple times in the past, but for this time around, they're doing it up all the way. This time, they will be brewing the Laurel IPA at both Triple Rock and Beachwood BBQ. Then on December 22, Julian will personally bring his Beachwood version to Triple Rock and Rodger will grab a few kegs of the T-Rock version to chaffeur down to Beachwood BBQ for a simultaneous side-by-side tasting at both locations.
Oh, but the collaboration does not stop there. As an homage to the beer's origin as one of Julian's homebrew recipes, Julian and Rodger would like to invite all you basement brewmasters out there a chance to make the beer too.
Below is Julian's recipe for a 5 gallon homebrew batch of the Laurel IPA, and the guys hope you will brew it up and bring down a bottle to Triple Rock and Beachwood BBQ in Long Beach to taste alongside Rodger and Julian's brews.
Homebrewers: we hope you'll join in the action with a brew. Everyone Else: Come on down on Thursday, December 22 to taste all the versions of this excellent IPA.
A Message from Julian and Rodger:
"This event wouldn't be complete without the inclusion of fellow homebrewers. We would be honored if each of you would brew your own batch of Laurel IPA and bring it to Beachwood or Triple Rock on the 22nd of December at 3pm. Hope to see you there."
THE LAUREL IPA
– 5 gallon batch at 75% efficiency –
11.5 lbs. American 2-row malt
0.4 lbs. Carapils malt
0.3 lbs. Crystal 40 malt
Mash @ 151 degrees Fahrenheit for one hour.
90 minute boil
0.8 oz. Amarillo pellets (9.6% AA) for first wort hop (FWH)
0.55 oz. Summit pellets (18% AA) for 60 minutes
0.75 oz. Centennial pellets (9.2% AA) for 30 minutes
0.3 oz. each Simcoe (12.2) and Columbus pellets (14.0) for 10 minutes
0.5 oz. Amarillo pellets (9.6% AA) at flameout/whirlpool
Dry hops: 1.3oz each Amarillo, Centennial, and Summit pellets for two weeks
Ferment with White Labs California Ale Yeast WLP001 or Wyeast 1056
OG/FG: 1.064/1.010
SRM: 5.2
IBUs: 108