Beachwood BBQ and Brewing Announces Grand Opening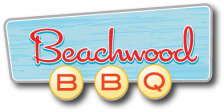 Beachwood BBQ and Brewing is Finally Here! We are pleased to announce that after two-plus years of hard work and anticipation, that Beachwood BBQ and Brewing will be opening our doors Tuesday July 5th, 2011 in downtown Long Beach.  For those of you who don't know, we have teamed up with well-known Southern California home brewer, Julian Shrago, to bring to you a new 10-bbl brewpub with 90 barrels of fermentation space.
We'll be producing about eight year-round finely crafted brews, with a few seasonals and other special beer projects going alongside.  And yes, we are keeping our normal guest tap list of about 24 rotating
taps featuring only the finest in craft beer.  You can bet we'll have an extensive cellar in downtown Long Beach too. Our HopCams will be up for both locations, so if you don't see a chalkboard with what you're
looking for… who knows it could be on at the other place.   And, of course we'll pour Beachwood Brewing beers at Beachwood Seal Beach on the regular.
In addition to Julian's signature IPAs, he'll be brewing a range of craft beer styles including stouts, wheat beers, Belgians, and pale ales.  Some of the house beers Julian's got ready include:
Foam Top Cream Ale, which is traditional American cream ale brewed with American 2-row malt and imported German hops. Delicately hopped, light in body, and very refreshing with a clean finish. 5.5% ABV; 17 IBUs
Uno Belgian Single Ale is a lively Belgian blond ale accented by notes of lightly toasted malt and graham crackers. Brewed with imported German and Belgian malts, this beer is finished out with German hops. Floral and fruity aromas round out this refreshingly dry Belgian ale. 5.7% ABV; 38 IBUs
Kilgore Stout: an American stout brewed with rye malt for a silky body. Kilgore is brewed with British roasted barley and chocolate malts for a roasty backbone with notes of coffee and cocoa. Hopped
with Chinook, Columbus, Centennial, and Amarillo hops for a citrusy Pacific Northwest punch. 7.1% ABV; 77 IBUs
The food menu will be the same great Southern barbecue we serve at Seal Beach with items like slow-smoked, dry-rubbed baby back ribs, beef short ribs, and smoked chicken.  The same great sides like
blue-cheese grits, smoked asparagus, and skillet-baked cornbread will be there too.
We'll have much more dining room and bar space, and huge patio area on the Promenade, which is a pedestrian only street. Live music and special beer festivals are definitely on the agenda.  And sure, we've
got a few tricks in the bag we'll break out in due time.
Be sure to look us up on the web at www.beachwoodbbq.com for a live look at what we've got on tap.  We've got an iPhone app that features the HopCams too!