BarrelHouse Brewing Co. is Now Available on Draft!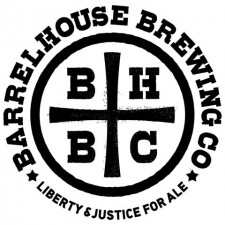 BarrelHouse Brewing Co. of Paso Robles, CA shares positive news of limited California Distribution. Cheers
We opened our taproom on February 23rd, 2013 and up until recently we were limited to only serving our tasty brews within our metal walls. In mid-June, we teamed up with Local Craft Distribution, a new local distributor, built by a handful of guys full of crazy ideas just like us. With a firm handshake (and yeah maybe a couple high fives) a partnership was formed.
We've already received interest from as far south as San Diego and all the way up in Northern California. But first we are going to dedicate all of our time and energy to those who have supported us in our local markets, focusing on a "small" area stretching from Paso Robles East to Visalia, South into Los Angeles, and everywhere in between.
With the support and belief of our quickly growing list of bars and restaurants, you'll now be able to find your favorite BarrelHouse beers at locations throughout Central California!
http://www.barrelhousebrewing.com/beer-locations/
If your favorite bar or restaurant isn't serving our brews (please feel obligated to hound the bartenders) and/or if you're interested in buying a keg for your special event – drop us an email: [email protected]
See you at BarrelHouse Brewing Co.!