Badger Hill Brewing Expands Minnesota Distribution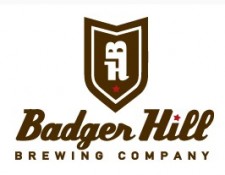 Minnetonka, MI – Badger Hill Brewing partnering with Dahlheimer Beverage to bring its beer to cities such as Plymouth, Maple Grove, and Rogers
Badger Hill Brewing is pleased to announce their distribution expansion with the partnership of Dahlheimer Beverage of Monticello.
"We are very excited to partner with Dahlheimer Beverage and to tap into their 50 plus years of experience," says Badger Hill Co-Founder Brittany Krekelberg. "Our fans, North and West of the Twin Cities, have been asking for Badger Hill to be available in their markets. Our partnership with Dahlheimer will allow us to bring our brands, including our flagship, MSB, to those craft beer lovers".
"Badger Hill is a great addition to our local and craft beer portfolio," says Luke Dahlheimer, General Manager. "We look forward to working with Badger Hill as they continue to grow in Minnesota".
Badger Hill's craft beers will be available on draught in bars and restaurants, and in bottles,12oz 6-packs, through retail accounts
About Badger Hill Brewing
Badger Hill Brewing is family owned, located in Minnetonka, Minn. Their beers, MSB, Foundation Stout, Three Tree American Rye, and new release High Road Everyday Ale can be found in over 80 restaurants and bars and 200 retail accounts in the Metro area. www.badgerhillbrewing.com – @BadgerHillBeer – facebook
About Dahlheimer Beverage
Located in Monticello, Minn., Dahlheimer Beverage is a leader in Domestic, Import and Craft beer brand distribution. Their territory includes, Anoka, Carver, Chisago, Northern Hennepin, Isanti, Kanabec, Mille Lacs, Pine, Sherburne, Streans, Washington and Wright counties.