Avery Brewing – The Beast and Kaiser are Back!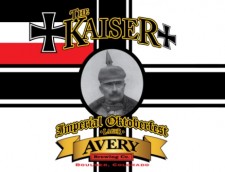 The Kaiser Imperial Oktoberfest and The Beast Grand Cru are back!
Many Avery drinkers are under the false impression that we do not make anything but ales at our Boulder brewery. That is a somewhat excusable assumption, as the lone lager we brew–The Kaiser Imperial Oktoberfest–does not fit the description of your typical lager beer.
Each August, The Kaiser assumes a steadfast position in our Dictators Series, demanding to be seen, and drank, by blending smooth malt flavors with aromas of spicy, noble hops. Avery brewers were very pleased with the 2009 brew, and we encourage you to check it out when it hits shelves this week!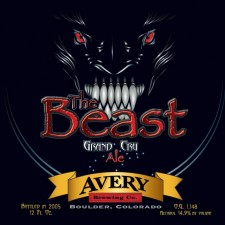 On another note, the 2009 Vintage of The Beast Grand Cru debuted last night in the Avery Tap Room. Huge and complex, this years batch, which weighed in at 15.07%abv, is slightly lower test than past years, but is certainly not lacking any of the over-the-top flavor you've come to expect from The Beast.
We took the liberty of cracking a 2004 Vintage of The Beast (just to make sure those bottles were still tasting good..somebody has to do it!) and tasted it alongside the current batch. MY OH MY! This beer just gets better and better. We wish we had our wits about us in '04, and cellared three times as much.
Thankfully we brew this beer every summer, and the '09 batch will certainly taste even better in '14! We suggest you pick up a few to enjoy today and a few more to savor in years to come. Cheers!