Avery Brewing Marks Beginning of Barrel Aged Series With the Release of Brabant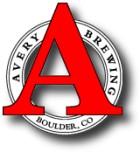 Boulder, CO – In May of 2007, winemaker Jim Norman of Norman Vineyards in Paso Robles, CA called Adam Avery of Avery Brewing Company. "Hey Adam, guess what?" Jim said, "I make a huge 16% Zinfandel called Mephistopheles', and you make a huge 16% stout by that very same name."
"Oh no! Am I getting sued?" cried Adam.
Thankfully, a lawsuit was not what was on Jim's mind. Instead, he proposed sending 30 oak barrels direct to Avery Brewing, as soon as he had emptied them of their contents. "Maybe you can put them to good use," he quipped. Adam Avery was up to the challenge, and the brewing minds-that-be at Avery Brewing Company sprang into action. After some consideration, it was decided that a special brew needed to be made specifically for Mr. Norman's Zin barrels. A few months later, Brabant was born.
Brabant is the first installment in a new series of Avery beers known as the Barrel-Aged Series, and features a long list of experimental techniques and ingredients in its creation. Brabant is a barrel-aged wild ale, using two strains of brettanomyces yeast during fermentation followed by 8 months of maturation in Zinfandel wine barrels. The use of brettanomyces yeast in fermentation—though more time consuming—is known to create distinctive and complex flavors in beer and wine. Finally, similar to the techniques of traditional Belgian Geuze makers, Avery Brewers tasted each barrel individually, noting the flavor profile of each and blended barrels to achieve the perfect balance of flavor.
The result is completely unique. A reddish brown colored ale with bright, ruby corners, aromas of red wine and barnyard "funk". The taste is nothing short of sublime, with deep, layered flavors that are reflective of the arcane brewing methods. Red-wine and smooth, sweet malt flavors dominate the front of the palate before transitioning to a dry finish, with hints of tannic oak and a distinct acidic tartness.
Avery Senior Brewer Andy Parker explained that "we decided to use a handful of dark malts, chosen specifically for their flavor and lack of astringency". The idea was to make a beer that would highlight the unique flavors of the yeast and compliment the wine elements imparted into the beer during the aging process.
Feb.1st, Brabant will be available in 12oz. bottles in select states across the country. Look for more beers in our Barrel-Aged Series to arrive in late 2009 or early 2010.