Arbor Brewing Company Velvet Hammer Day 2014 Details
(Ypsilanti,MI) – Saturday June 7 we will be hosting our first ever vertical sour beer tasting at Arbor Brewing Company Microbrewery in Ypsilanti. This exclusive ticketed event is part of this year's Velvet Hammer Day festivities commemorating our 8th anniversary.
Arbor Brewing Company was the first brewery in Michigan to produce sour beer back in 2001 and over the past few few years, we have earned quite a reputation for our sour beer program which has brought home a host of medals from the World Expo of Beer and the US Open Beer Competition for the Flamboyant Red, Framboozled Sour Raspberry and Sodibo Sour Blonde which was ranked the best wood-aged beer produced in the US in 2013!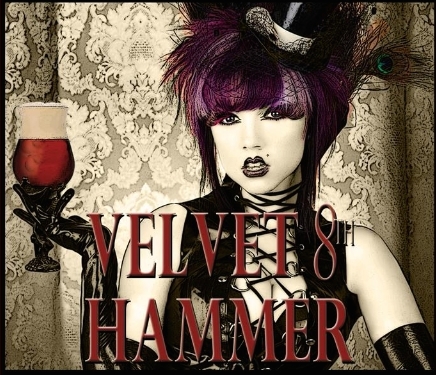 One of our best-kept secrets is the Velvet Hammer Sour Dubbel which is available only one day a year exclusively at the microbrewery. Every year we release a new vintage and make a certain number of bottles available from previous vintages.
Our first Velvet Hammer Vertical tasting will feature exclusive sampling of the VH 3rd (which is no longer available to the public) along with the 4th, 5th, 6th, 7th, and 8th paired with hors d'oeuvres.
The tasting will be hosted in the brewery by ABC owners Matt and Rene Greff, and Director of Brewery Operations and Sour Cellarman Dan (dannyboy) Peron who will talk about each of the vintages and answer questions about our sour program.
Guests will also receive a bottle of VH8 signed by the hosts.
There are only 20 tickets available for this exclusive event. Tickets are $100 each and include all taxes and gratuity. Available at the microbrewery or by phone at 734-480-2739.