Appalachian Brewing 2014 Specialty Release Schedule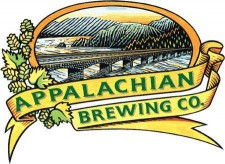 Harrisburg, PA – Appalachian Brewing Company (ABC) today announced its complete 2014 schedule of specialty craft beer releases. The list includes fresh and flavorful selections that provide variety and fun choices for both our loyal customers and new friends. The release of the 2014 schedule of specialty beers marks 17 years of ABC's tradition of excellence in local brewing, using only the finest quality ingredients. Cheers!
Appalachian Brewing Company 2014 Specialty Beer Release Schedule:
January 3: Chocolate Avenue Stout
February 7: Zoigl Star Lager
March 7: Celtic Knot Red Ale
April 4: Outta Focus Double IPA
May 2: Aero-Head Maibock
June 6: Hinterland Hefe Weizen
July 4: Volks Weizenbock
August 1: Kipona Fest Lager
September 1: Rutty Buck Pumpkin Ale
October 3: Batch No. 666 Halloween Beer
November 7: Grinnin' Grizzly Holiday Spiced Ale
December 5: Pennypacker Porter
Our specialty ales and lagers are a compliment to our year-round flagship beer varieties, including Hoppy Trails IPA, Water Gap Wheat Ale, Mountain Lager, Jolly Scot Scottish Ale, Purist Pale Ale, Trail Blaze Brown Ale, Susquehanna Stout, and Broad Street Barley Wine.
www.abcbrew.com – @abcbrew – facebook