2009 Release Schedule from The Bruery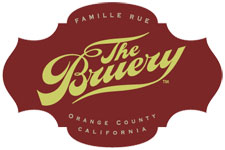 While I still want to keep some tricks under my sleeve (mostly just in case plans change), this will be what we're seriously planning to release.
Seasonals:
Saison De Lente– Mid-February
Trade Winds Tripel– Late April
Autumn Maple– Late August
Two Turtle Doves– Late October
Special Releases (Small, brewery only releases):
– Cuvee Jeune: A young blended sour beer, release sometime in Spring/Summer when ready
– Papier: Our 1st anniversary beer, tentative release date of May 9th, brewery only release in 2009 (Approx. 16%)
– White Oak: Early summer, this barrel aged wheat wine is coming out very nicely (12% ABV)
Special Draft Releases:
For those in Southern California, Hottenroth Berliner Weisse is coming back in late January! We brewed this batch a bit differently this time around, so it's a bit more tart and a bit less grainy. Same ABV of 3.1%, this is a great session beer. I think we nailed it.
Around the same time we release Hottenroth Berliner Weisse, we'll be releasing Humulus Ambre. It's a continuation of our hoppy Belgian-influenced beers, this time a moderate 6% and loaded with American hops.
For more info please visit The Bruery online